News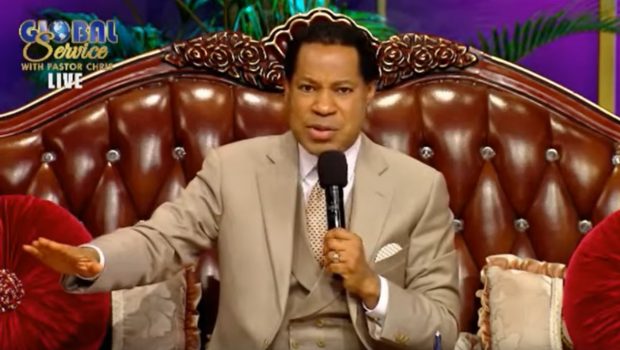 Published on August 17th, 2020 | by Alberto Krinsky
0
Join us in prayers for Lebanon
Since the Beirut explosion on August 4th, which left 300,000 people homeless, 177 people dead, 6,000 people injured and damages for several billion dollars, countries from all over the world have stepped in to help Lebanon.
The InnerCity Mission (ICM), under the auspices of The Chris Oyakhilome Foundation International (COFI), has also offered its prayers of relief for the inhabitants of Beirut.
The Chris Oyakhilome Foundation International is a global organization that provides services and sponsors humanitarian initiatives sharing the uplifting Word of God.
Joins us in prayers for a speedy recovery of Lebanon and the Lebanese people.
Support an important matter
The Chris Oyakhilome Foundation International believes in supporting strong foundations of community by promoting good governance, accountable leadership and sustainable development in vulnerable parts of the world.
You can join the InnerCity Mission, which is under COFI, by becoming a volunteer with the Humanitarian Volunteer Network (HVN). It is a global network of Christian social and development experts, practitioners and students committed to delivering psycho-social solutions to indigent children and families in nations in crisis and deprived communities around the world.
The aim of the network is to pool and utilize skills in humanitarian aid, social work, public service and other fields to achieve the goal of the InnerCity Mission for Children to reach indigent children and families globally.
As a member of the Humanitarian Volunteer Network, there are a plethora of opportunities available for you to volunteer with the InnerCity Mission for Children.
Food relief packages to thousands of people and ministers
The InnerCity Mission has offered its help to people in need all over the world many times. The latest case was when Pastor Chris Oyakhilome asked people to donate to the distribution of food relief packages for persons and ministers in dire need.
Because of the coronavirus, many people have been even further impoverished, so Pastor Chris and his congregation reached out a helping hand.
Thousands of people in several countries, including the UK, Canada and Uganda, have now received food relief packages containing food, Christ Embassy books and other necessities.
Pastor Chris Oyakhilome presented the initiative to help ministers during his "Your LoveWorld with Pastor Chris" broadcast on May 23rd.
"There are pastors who are impoverished by this situation. This crisis. There is no way that you can know all of them, but some of them were brought into very desperate circumstances. They have no food, no money, nothing! This week, I want us to do something if we can find them, if we can get to know who and where they are," Chris Oyakhilome said during the show.
Furthermore, he stated that it was an instruction of the spirit of God to initiate the project.