Events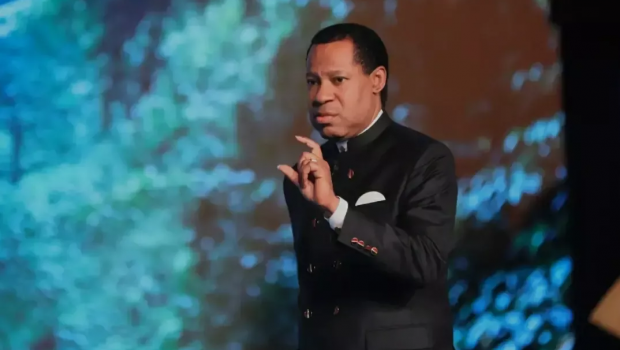 Published on January 17th, 2023 | by Alberto Krinsky
0
Pastor Chris' COFI donates waiting lounge to passport office
For many years, Pastor Chris Oyakhilome's non-governmental organization, the Chris Oyakhilome Foundation International (COFI), has been helping multiple people worldwide.
On Thursday, January 12th, Chris Oyakhilome Foundation International commissioned a twin-building Passport Processing Waiting Lounge donated to the Ikeja Passport Office. This was part of a societal development initiative.
The Comptroller of the Alausa division thanked Pastor Chris Oyakhilome for what he has done to immigration service and humanity at large.
Pastor Chris Oyakhilome also donated a generator to the office in 2013.
COFI's Chief Operating Officer, Pastor Ifeoma Chiemeka, spoke at the inauguration of the Ikeja Passport Office and highlighted many of COFI's laudable projects for 2022, such as:
Commissioning three new tuition-free schools, bringing the total number to 12.
Providing educational opportunities to over 6.9 million individuals worldwide.
Translating the Bible into nine new languages – including Edo, Pidgin English and Jamaican Patois – for a global reach of more than 100 million people.
Thousands of lives were saved globally due to the donation of over 60 million milliliters of blood by the Future Africa Leaders' Foundation (FALF). In addition, numerous interventions and programs are carried out throughout the year, culminating in the Future Africa Leaders'
Aiding thousands in South Africa, Pakistan and Nigeria affected by severe flooding and landslides by providing food supplies, safe water, medical supplies, psychological support, counseling and B
Pastor Chris' 2022 projects
The Chris Oyakhilome Foundation International believes that the Bible is vital for building a moral and prosperous society, according to COFI. As a result, the organization is working on translating the Bible into several languages, including Braille, for the visually impaired.
The Chris Oyakhilome Foundation International has been responsible for several life-changing projects throughout 2022. The Olusegun Obasanjo Library in Ogun State received a donation of 500 million Nigerian Naira only 72 hours into 2023.
Globally, Pastor Chris Oyakhilome has continued to impact and inspire billions through his LoveWorld ministry.
"We trust that these two beautiful lounges will serve the purpose for which they were constructed and will contribute to the advancement of the work of the Lagos State Command of The Nigeria Immigration Service through the Alausa Passport Office. Indeed, we are certain that the contribution of the Man of God, Rev. Chris Oyakhilome, to the successful construction of these two lounges has brought special blessings to the Alausa Passport Office and the Lagos State Command of the Nigeria Immigration Service," it was said at the inauguration.
Nigeria Immigration Service's Comptroller General, Isah Jere Idis, Deputy Comptroller General, Passport, Mrs. Dupe Anyalechi, Deputy Comptroller General, Mrs. Dupe Anyalechi, the former Passport Control Officer at Alausa Passport Office, Comptroller Rose Bukar rtd, and the present PCO, ACI Gladys Chukwuedo, attended the event.