Events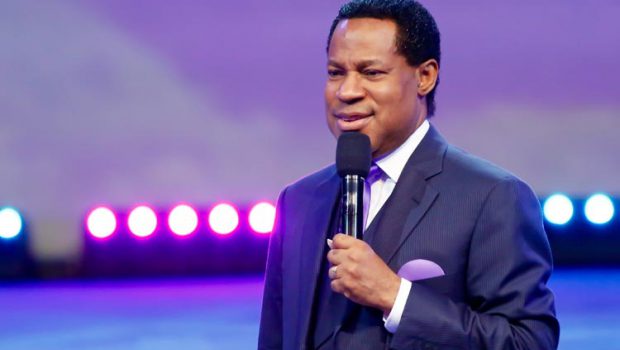 Published on January 15th, 2023 | by Alberto Krinsky
0
Pastor Chris' FALF donates 500 million Naira to Presidential Library
At the beginning of this new year, Pastor Chris Oyakhilome and his foundation, COFI, made a big contribution.
In partnership with the Chris Oyakhilome Foundation International (COFI), the Future Africa Leaders' Foundation (FALF) donated 500 million Naira to the Chief Olusegun Obasanjo Presidential Library on Tuesday, January 3, 2023.
The donation was made at the library while Former President Olusegun Obasanjo received the 2022 Winners awards from the Future Africa Leaders' Award, which was held on New Year's Eve. He also introduced Noble Laureate Leymah Roberta Gbowee as a special guest.
During a press briefing while presenting the winners of the Future African Leaders Award 2022, the COO of Loveworld Inc., Pastor Ifeoma Chiemeka, revealed that the library serves as a national archive for the preservation of documents and materials as a historical, touristic and academic center.
To enhance transparency and accountability and to ensure Nigerian and other African countries' policy choices are better understood, the library was established to deepen democracy, engage citizens and seek to enhance transparency.
In keeping with Pastor Chris Oyakhilome's ideology, support for its further development is necessary for it to be helpful in the future.
Pastor Chris Oyakhilome's foundation makes a remarkable impact
Pastor Ifeoma Chiemeka said that the Chris Oyakhilome Foundation International has contributed greatly to developing Africa.
"Aside from mentorship and provision of facilities for the most vulnerable in communities across the African continents, we also have over 2,000 youths who are currently under our educational scholarship programs," she said and continued:
"The foundation is also impacting African youths worldwide through mentorship programs that enable the youths to tackle prevalent challenges in Africa, and also various projects aimed at building young people and preparing them for a positive future."
The Senior Executive Director of the Future Africa Leaders' Foundation, Olajumoke Akinsanya, was also present at the ceremony.
The director said that in the last ten years, FALF has identified over a hundred young people who have the potential to be remarkable leaders within their local communities and countries.
"The foundation fosters these young leaders through training and support initiatives aimed at helping them to achieve their full ability and to use their leadership skills to improve the lives of others," the director stated.
"This program seeks to recognize, promote and award young men and women whose exemplary leadership skills have been utilized in developing solutions to issues addressed in the United Nations Sustainable Development Goals: no poverty, no hunger, quality healthcare, quality education, gender equality, sanitation and hygiene, renewable energy, jobs and economic growth in Africa," the director added.
The 22-year-old recent Future Africa Leaders' Award Star Prize Winner, Lebsey Petmia Lebaga from Cameroon was also present. She said that the award and the $25,000 she received would enable her to do even more for other people.