Events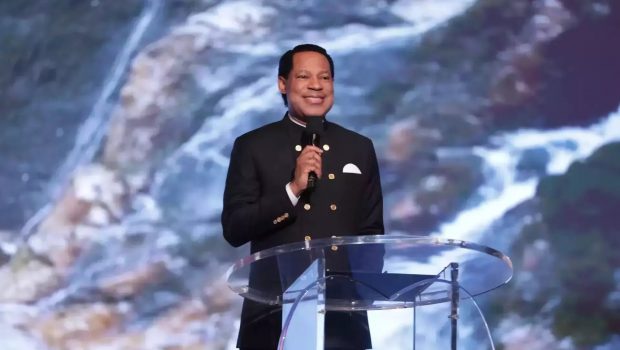 Published on August 31st, 2023 | by Alberto Krinsky
0
Pastor Chris Foundation: Bringing Healing
Pastor Chris Foundation: Bringing Healing to Turkey's Earthquake Survivors.
In February 2023, Turkey and Syria were struck by a powerful 7.8 magnitude earthquake that had devastating effects across the border region. 
The earthquake left over 17.9 million individuals in urgent need of assistance and recovery. 
In response to this crisis, the Chris Oyakhilome Foundation International (COFI) introduced Hope Relief Mission 2.0 under the guidance of Pastor Chris Oyakhilome, the founder of Christ Embassy.
The Chris Oyakhilome Foundation International, established by Pastor Chris Oyakhilome in 2008, is committed to combatting poverty, facilitating education economic growth, and providing support during natural and man-made disasters.
The mission of the foundation reflects the divine teachings and inspirational message of Pastor Chris Oyakhilome and aims to help the most vulnerable people and communities in some of the poorest countries and regions of the world.
After the earthquake, COFI initiated an impactful relief initiative that offered essential supplies and recognized the importance of addressing emotional and psychological well-being.
COFI Connects Survivors to Pastor Chris' Live Healing Services
An essential part of COFI's response was connecting survivors to the Healing Stream Live Healing Services, a virtual event guided by Pastor Chris. 
Through the Healing Stream Live Healing Services, those suffering from different illnesses can experience God's healing power, experience miracles, and restoration.
Recognizing the emotional impact of the earthquake, COFI's team ensured that psycho-social support services were integrated alongside in addition to providing material relief.
From Africa to Turkey: COFI's Compassionate Journey
From July 21st to 23rd, 2023, COFI Partners and dedicated volunteers embarked on a journey from Africa and Europe to the heart of Turkey. 
They visited five cities at the earthquake's epicenter, bringing with them not only physical relief materials but also a message of hope and healing.
The response from local communities was profound, and the impact of COFI's efforts was deeply felt.
Amid their travels, COFI's volunteers visited Islahiye and Nurdagi, where the earthquake's impact was importantly felt.
COFI's actions went beyond distributing relief materials; they offered comfort, prayers, and a sense of solidarity.
"Pastor Chris, please, we need healing; please help us!". A Turkish lady said.
"We are grateful"
Ramazan Tuncer, a journalist in Nurdagi, expressed gratitude for the international support, particularly from Pastor Chris and COFI. 
"We used to send help to Africa. But at this difficult moment, Pastor Chris Oyakhilome from Africa has remembered us; this makes us emotional. We are grateful." Ramazan Tuncer said.
The feeling of being remembered during adversity deeply moved the locals. 
"Thank you so much Pastor Chris Oyakhilome for giving hope to my people, for sending help before and again. Thank you for bringing healing through the Healing Streams to us." Islahiye Ismail Erkmen said.
COFI's presence and contributions were acknowledged by the affected individuals and notable figures like Mr. Ismail Abba YUSUF, Ambassador of Nigeria to Turkey.
The story of COFI's intervention in Turkey stands as a testament to the profound impact that individuals and organizations can make during times of crisis.