News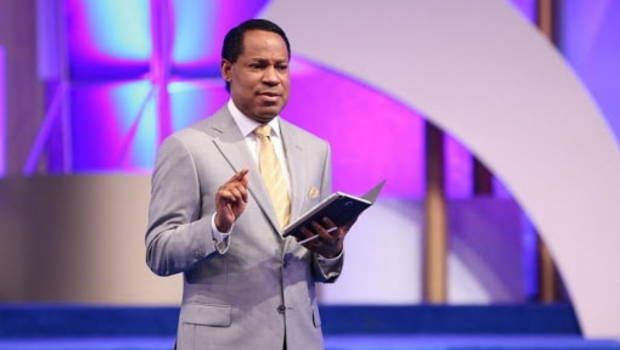 Published on February 2nd, 2021 | by Alberto Krinsky
24
Biography: All you need to know about Pastor Chris
Pastor Chris Oyakhilome is one of the most famous and influential religious leaders in Nigeria, and he is also the head of one of the world's biggest Christian congregations, Christ Embassy.
The charismatic Nigerian pastor founded Christ Embassy, or LoveWorld Inc. as it is also called, in Lagos, Nigeria in 1987.
Over time, Pastor Chris Oyakhlilome has risen to fame, and Christ Embassy now has more than 100 branches all over the world, including in the United States, Nigeria, the United Kingdom, Canada and South Africa.
Christ Embassy is believed to have around 13 million members worldwide who are all eager to see their man of God, Pastor Chris Oyakhilome, minister live.
Therefore, he has sold out world-renown venues in Europe, Africa and North America, including the O2 Arena in London, the United Kingdom, FNB Stadium in Johannesburg, South Africa and the Black Star Square in Accra, Ghana.
From a family of faith
From a very young age, Pastor Chris Oyakhilome lived a Christian life in his native Nigeria.
He was born on December 7th, 1963 in Edo State, Nigeria to parents who were both living Christian lifestyles.
His father, T.E. Oyakhilome, was one of the pioneers of the Assemblies of God Church in Benin City, Nigeria, and other family members have also come to work in ministries later in life.
Pastor Chris Oyakhilome's brother, Reverend Ken, is the pastor of Christ Embassy's Houston branch and a member of the Christ Embassy Central Executive Council.
The Christ Embassy President's sister, Kathy Woghiren, is the Director of the LoveWorld Music and Arts Ministry, the Director of the LoveWorld Creative Arts Academy and the Chairman of the LoveWorld Records Label as well as a songwriter.
Pastor Chris Oyakhilome has two daughters: Charlene and Carissa Sharon Oyakhilome. The latter has become a successful recording artist under the stage name CSO and is part of the LoveWorld Music and Arts Ministry.
Pastor Chris starts spreading the word of God
As a young man, Pastor Chris Oyakhilome studied at Edo College and received a scholarship to go study architecture at Bendel State University.
While studying, he felt an urge to spread the word of God, so he founded a student fellowship organization called Youth for Christ, where he was the leader and offered teachings.
In next to no time, the organization became the most popular of its kind at the university, and more and more members joined the fellowship.
Youth for Christ ended up serving as the foundation of the future Christ Embassy, which was established in 1987.
Pastor Chris Oyakhilome's ministry quickly embraced the new technological opportunities at the time and opened several tv stations that still exist to this day.
One of them is LoveWorldSAT. It was the first African Christian tv station that broadcasted to the rest of the world around the clock.
One of Pastor Chris Oyakhilome's most recent tv channels is LoveWorld USA, which he established with his long-time friend Pastor Benny Hinn in 2017.
Pastor Chris is a light in the darkness
Since the establishment of Christ Embassy, Pastor Chris Oyakhilome has been hosting a number of live events around the world, but due to the ongoing coronavirus pandemic, he has stayed in Nigeria for the past year.
During the many months that the world has dealt with COVID-19, he has given his congregation hope by initiating various online events.
It all started on March 27th, 2020 when Pastor Chris Oyakhilome and Pastor Benny Hinn held a Global Day of Prayer against the coronavirus.
Billions of viewers were watching from the comfort of their homes, and the Nigerian pastor has hosted several other Global Days of Prayer since. It happened in June, September and December last year.
In between the prayer days, Pastor Chris Oyakhilome hosted his popular "Your LoveWorld with Pastor Chris" specials. Those shows yielded new episodes every day for a week at a time, and so far, more than 90 episodes have been broadcast, as the third season's first phase has just come to an end.
Sending help to people in need
Pastor Chris Oyakhilome is not just famous for his divine messages but also for his philanthropic work.
Millions of people who already lived below the poverty line before the pandemic have been further impoverished now.
Therefore, Chris Oyakhilome has distributed food relief packages to people in need all over the world.
The packages also contained Christ Embassy books, including the pastor's very own daily devotional, "Rhapsody of Realities."
Every day, LoveWorld believers open their books and read the inspiring words of God delivered by Pastor Chris Oyakhilome.
Each day contains a bible verse, comments by the pastor, a prayer and suggestions to further studies.