Events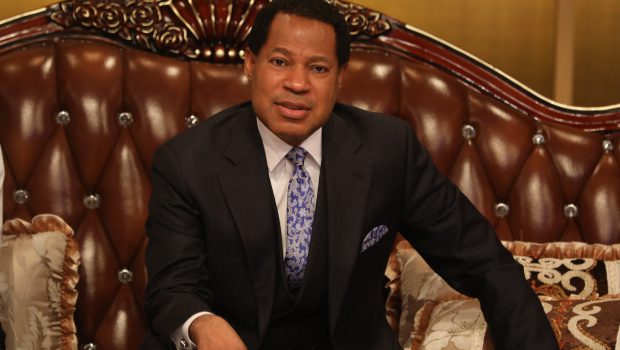 Published on August 8th, 2023 | by Alberto Krinsky
0
Pastor Chris' Healing Streams: Transformative Testimonies
In the recent Healing Streams Live Healing Services, which took place from July 28th to 30th, and were guided by the renowned minister Pastor Chris Oyakhilome, billions of participants worldwide witnessed a manifestation of miracles, healing, and blessings through God's divine power.
But the celebration does not end there. Now it is time to revel in the Healing Streams Festival of Miracles, which began on Monday, July 31st, and is scheduled to run until Sunday, August 13th.
This festival is a testament to the powerful miraculous healings held at the previous Healing Streams Live Healing Services sessions.
You can join the live program at 12 noon and 6 pm GMT+1 from Monday to Thursday and at 12 noon and 4 pm GMT+1 from Friday to Sunday.
Just visit http://healingstreams.tv or watch on the LoveWorld Networks. If you have a healing miracle to share, you can call in and tell your story.
Testimonies of Healing: Pastor Chris' Healing Streams
Following each session of the Healing Streams Live Healing Services, testimonies of healing are published in the days after the event.
Here are some remarkable testimonies people shared during and after the previous Healing Streams Live Healing Services.
Bongai Duma, from Australia, shared her incredible healing journey through the Healing Streams Live Healing Services led by Pastor Chris Oyakhilome.
Diagnosed with Lumbosacral Spine in 2021, an incurable condition, Bongai embraced the faith.
As this year's Healing Streams event was announced, she registered immediately. As Pastor Chris prayed, Bongai placed her hands around her body during the event. The next day brought a miraculous surprise: the pain was gone.
Bongai's story reflects the impact of faith and the healing power of Pastor Chris Oyakhilome's Healing Streams.
"I want to Thank our Dear Man of God"
Kwandong Bertrand from Cameroon experienced miraculous healing during the 2021 March Healing Streams Live Healing Services with Pastor Chris.
He suffered from a heart condition; he participated in the event and witnessed a transformation. Medical scans later confirmed the improvement in his heart's function.
Today, Kwandong testifies to his journey of perfect and divine health, forever grateful for the healing power he experienced.
"Thank you, Jesus and the Holy Spirit"
Rony Helou, a 53-year-old from Lebanon, experienced life-changing healing during the Healing Streams Live Healing Services. Dealing with a severe urinary condition that brought intense pain, Rony's life changed dramatically on Day 2 of the event.
While using the restroom, he felt a sensation, and something seemed to pop out of his body. Instantly, the discomfort and pain ended.
During this powerful moment, he followed Pastor Chris' guidance, using his mobile to open Healing Streams from YouTube, and prayed for his healing. Rony's incredible testimony showcases the profound impact of faith, prayer, and Pastor Chris Oyakhilome's Healing Streams in bringing about miraculous transformations.
"When the Holy Spirit takes over your life, He'll drive every sickness out of your body; He'll make right everything that was wrong," Pastor Chris said.