News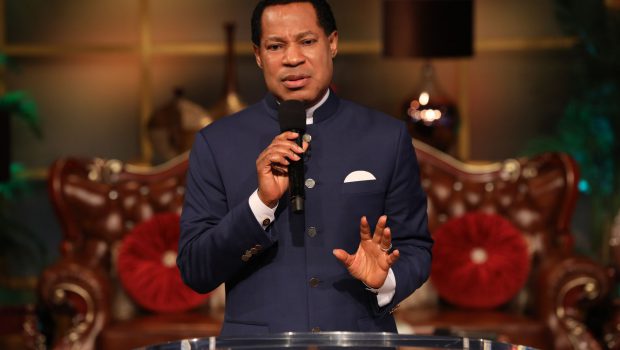 Published on January 22nd, 2023 | by Alberto Krinsky
0
A new Global Communion Service with Pastor Chris is coming up
It is only a matter of time before the Global Communion Service with Pastor Chris Oyakhilome takes place in February 2023. Experience the euphoria of the supernatural at the February Global Communion Service on Sunday, February 5th at 4 PM GMT +1.
This month's Global Communion Service will be shown on all LoveWorld tv channels and internet platforms.
This monthly Global Communion Service comes shortly after the year 2023 was declared "the Year of the Prolific Church."
While the LoveWorld community is waiting to hear what Pastor Chris Oyakhilome will name February, let us take a look at some of the most outstanding achievements of the pastor and the ministry in January.
Pastor Chris' foundation makes remarkable impact at beginning of the year
Pastor Chris Oyakhilome and his NGO, the Chris Oyakhilome Foundation International (COFI), made a considerable contribution at the beginning of 2023.
A 500 million Naira donation was made to the Chief Olusegun Obasanjo Presidential Library on Tuesday, January 3rd.
At the inauguration ceremony of the library, the CEO of Loveworld Inc., Pastor Ifeoma Chiemeka, said that the library serves as a national archive for preserving documents and materials as well as a touristic, academic and historical center.
The library was established to enhance democracy, engage citizens and ensure that Nigerian and other African countries' policy choices are better understood.
According to Pastor Chris Oyakhilome's ideology, it must be further developed in order to be helpful in the future.
Passport office receives waiting lounge donated by COFI
The Chris Oyakhilome Foundation International (COFI) donated a twin-building Passport Processing Waiting Lounge to the Ikeja Passport Office in Nigeria on Thursday, January 12th.
Pastor Chris Oyakhilome was thanked by the Comptroller of the Alausa division for what he had done for the immigration service and humanity in general.
Through his LoveWorld ministry, Pastor Chris Oyakhilome continues to inspire billions around the world.
"We trust that these two beautiful lounges will serve the purpose for which they were constructed and will contribute to the advancement of the work of the Lagos State Command of The Nigeria Immigration Service through the Alausa Passport Office. Indeed, we are certain that the contribution of the Man of God, Rev. Chris Oyakhilome, to the successful construction of these two lounges has brought special blessings to the Alausa Passport Office and the Lagos State Command of the Nigeria Immigration Service," it was said at the inauguration.