Events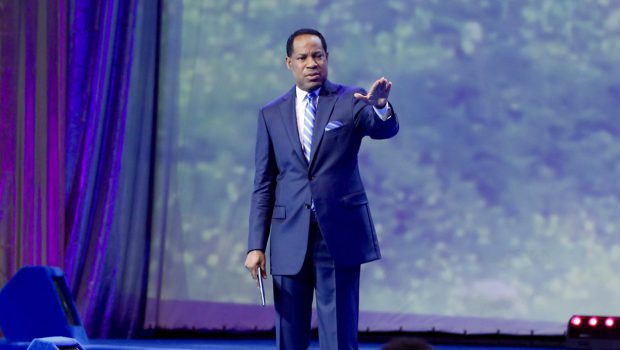 Published on April 27th, 2023 | by Alberto Krinsky
0
Register here: Pastor Chris to host ReachOut World Live event
From Friday, May 5th until Saturday, May 6th, Pastor Chris Oyakhilome hosts a ReachOut World Live event.
You can register for the event on ReachOut World Live's website.
The program will celebrate the milestone achieved by Pastor Chris Oyakhilome's daily devotional, "Rhapsody of Realities," which is considered to be the second–most translated book ever. It has been translated into more than 7,000 languages.
Live event broadcasts of the ReachOut World Live will be available on all LoveWorld TV channels, digital platforms and CeFlix.
The event is a unique opportunity to connect with fellow believers from all around the world and be empowered to take your faith to the next level while spreading the word of God.
Pastor Chris: "Everyone has an opportunity"
The ReachOut World Live event with Pastor Chris Oyakhilome honors the bold action of the church in carrying out the command by Jesus to preach the gospel to every nation on earth.
Speaking on Tuesday, April 18th, at the Your LoveWorld Specials, the pastor said that "from one generation to another, the work of world evangelization has been passed on uncompleted, but for the first time in history, we have the chance to take the gospel to the whole world."
Pastor Chris Oyakhilome went on to explain that it is the first time the church has had such a unique opportunity to complete the task that the Lord, Jesus Christ, Himself began a long time ago and commissioned to His apostles and now to believers through the ages.
"For the first time, the gospel of Jesus is being preached in all the world's known languages through the 'Rhapsody of Realities.' The blind and deaf are not left out; everyone has an opportunity," Pastor Chris Oyakhilome added.
"Rhapsody of Realities" available in 7,858 languages
A version of "Rhapsody of Realities" has been made for children, teenagers and visually impaired people. There is also a Braille version available in hundreds of languages.
The "Rhapsody of Realities" daily devotional includes lessons and counsel from the Bible. The writing encourages readers to develop spiritually in their Christian life. It includes one-year and two-year Bible study plans to assist readers in reading the Bible from cover to cover in a single calendar year.
The book has been translated into 7,858 languages as of now.