Events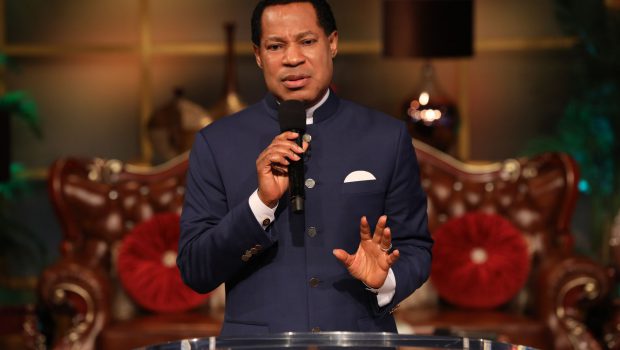 Published on March 28th, 2023 | by Alberto Krinsky
0
It is time for Pastor Chris' ReachOut World Live
From today, Tuesday, March 28th, until Thursday, May 4th, Pastor Chris Oyakhilome and his LoveWorld Ministry are organizing the wildly celebrated ReachOut World Live.
The event will celebrate the huge milestone that Christ Embassy has achieved with Pastor Chris Oyakhilome's daily devotional, "Rhapsody of Realities." It is considered to be the second-most translated book ever with translations in over 7,000 languages.
During ReachOut World Live, the LoveWorld family will spread the gospel through "Rhapsody of Realities." It will happen in every nation, every city and every street.
Live broadcasts of the event will be available on LoveWorld TV channels and digital platforms as well as CeFlix.
"Rhapsody of Realities" helps readers develop their faith
In 2001, the first version of Pastor Chris Oyakhilome's "Rhapsody of Realities" was published in English.
The book is meant to assist believers in their study of the Bible. Constantly adopting a fresh viewpoint when reading the word of God aids readers in developing their faith.
"Rhapsody of Realities" has grown in popularity among Christians over the past 20 years. LoveWorld Inc. has been working with translators from all around the world to publish the book in new languages for many years.
This has helped make "Rhapsody of Realities" one of the most translated books ever.
Pastor Chris: "We must keep believing in God no matter what"
Just days before the ReachOut World Live began, Pastor Chris Oyakhilome hosted the first Global Day of Prayer of the year.
There, he shared many of his pearls of wisdom, which helped believers prepare for the ReachOut World Live event.
The pastor instructed people to honor the Lord and thank Him for His grace as well as to thank Him for His love and presence.
"It is because of events like these that we can tackle the dark forces in the world. It is through the power of collective prayer that we can overcome these forces and bring each other closer to the light of God,"he said.
Pastor Chris Oyakhilome went on to elaborate on a Bible quote from the book of Mark 16:15-17 (KJV).
It says: "And he said unto them, Go ye into all the world, and preach the gospel to every creature. He that believeth and is baptized shall be saved; but he that believeth not shall be damned. And these signs shall follow them that believe; In my name shall they cast out devils; they shall speak with new tongues."
The pastor later explained that God wants people to keep His name in their minds no matter what.