Events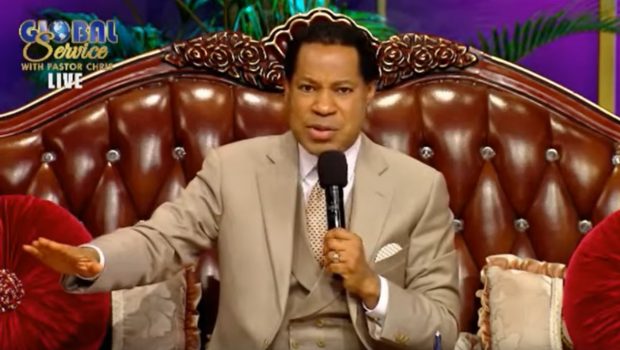 Published on July 29th, 2020 | by Gabriele Adbbe
0
Pastor Chris: Social Media Week is enlightening and empowering
"Amazing programs. Very powerful. Enlightening and empowering." These are just some of the words Pastor Chris Oyakhilome used when he addressed the KingsChat-CeFlix Social Media Week during his opening statement of "Your LoveWorld with Pastor Chris" on Monday, July 27th.
The Christ Embassy leader called on everyone to participate in the week-long conference, which ends on Saturday, August 1st.
So far, participants have been witnessing lectures like 'Privacy Violations – The Dark Side of Social Media,' 'The Politics and Business of Data,' 'The Control and Silencing of the Church and Conservatives' and 'Connect, Engage and Build Your Brand.'
The Social Media Week offers 70 seminars, 42 workshops, 14 product reveals and 14 keynotes in total.
According to the LoveWorld nation, the purpose of the Social Media Week is to empower people to maximize the readily available technological tools for wealth creation, economic growth, career path interest and personal development in specific areas of interest.
Anyone with a phone, computer or tablet with an internet connection can attend the Social Media Week, and it is possible to get internationally acclaimed certifications for attending some of the courses.
You can register for the conference and watch it live here every day at 12 PM GMT+1.
Popular platforms teamed up

KingsChat and CeFlix, who have teamed up in the launch of the week-long online conference, are both highly popular in the LoveWorld community.
KingsChat is the social media platform used in the ministry led by Pastor Chris Oyakhilome where people can post, comment, like and share views as well as get information about what is up in the Christ Embassy community.
CeFlix is a video and streaming platform created by Christ EmsocialSocial bassy with the intention of making divine messages easily accessible to everyone.
On CeFlix, you can watch Christian news, prayer services, concerts, music videos, award shows and much more. The website also streams all LoveWorld events live and uploads them afterward for on-demand service so you can watch them on the go.
Help during the pandemic
Chris Oyakhilome has had a lot on his plate during the COVID-19 pandemic.
When the coronavirus got a grip of the entire world earlier this year, he and Pastor Benny Hinn hosted a Global Day of Prayer against it, which was watched by 3 billion online viewers.
Straight after, Pastor Chris Oyakhilome launched his popular "Your LoveWorld with Pastor Chris" prayer weeks. They have been cheering people up for four months now.
The pastor has also worked miracles by helping people and ministers in dire need all over the world. Thousands of people in 34 countries, including the UK, Nigeria and Canada, have received food relief packages from Pastor Chris Oyakhilome.
The packages consist of food, books from the ministry and other necessities.