News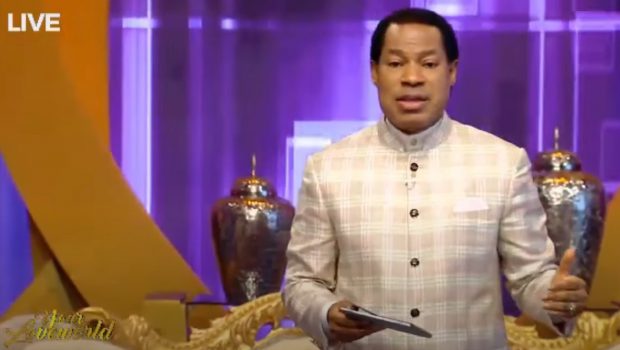 Published on August 12th, 2020 | by Alberto Krinsky
0
#PastorChrisWorthHearing: Followers show support using new hashtag
Followers of Pastor Chris Oyakhilome and his LoveWorld nation are known for showing great support to their man of God online. Previously, the congregation has made hashtags like #IStandWithPastorChris, #IAmWithPastorChris and #PastorChris trend on Twitter, and the group's newest addition might reach the trending list soon.
In recent days, Pastor Chris followers have taken to social media to express their support to the Christ Embassy founder by using the hashtag #PastorChrisWorthHearing.
People are, for instance, casting light on how Chris Oyakhilome and his ministry have changed their lives.
This man literally changed my life with the word of God. ??
I have listened to him since 1997 and trust me when I say – PASTOR CHRIS IS A MAN OF GOD.
I'm proud to be associated with His Ministry and I will shout it from the rooftops.
What about you?#PastorChrisWorthHearing pic.twitter.com/oOrEyKeIbr

— Adetutu (@Adetutugeorge) August 10, 2020
Light in the darkness
While the COVID-19 pandemic has been ravaging the world over the past six months, Pastor Chris Oyakhilome has done his best to create some light in the darkness.
Since the beginning of the coronavirus outbreak, he has been hosting several prayer weeks and Global Days of Prayer.
On March 27th, Pastor Chris Oyakhilome and Pastor Benny Hinn did a Global Day of Prayer, which was watched by 3 billion people. That was followed by a week of praying and fasting, and it has been extended over and over again. A new round will run from Monday, August 17th until Sunday, August 23rd.
The pastor has not only been praying, though. Throughout the COVID-19 pandemic, he has been helping people in dire need, as the coronavirus has further impoverished thousands of people who were already living in poverty.
People and pastors all over the world have received Pastor Chris Oyakhilome's food relief packages, containing food, Christ Embassy books and other necessities.
So far, more than 11,000 ministers in 34 countries have gotten the food relief packages. Those countries include the UK, Canada and Nigeria.
Social Media Week on demand
Pastor Chris Oyakhilome and his ministry did not stop there, though.
In the end of July, two of LoveWorld's digital channels, KingsChat and CeFlix, also hosted an online Social Media Week.
KingsChat is the social media platform used in the ministry led by Pastor Chris Oyakhilome where people can post, comment, like and share views as well as get information about what is up in the Christ Embassy community.
CeFlix is a video and streaming platform created by Christ Embassy with the intention of making divine messages easily accessible to everyone.
On CeFlix, you can watch Christian news, prayer services, concerts, music videos, award shows and much more. The website also streams all LoveWorld events live and uploads them afterward for on-demand service so you can watch them on the go.
If you did not watch it you, you can do that for free here until August 15th.