Events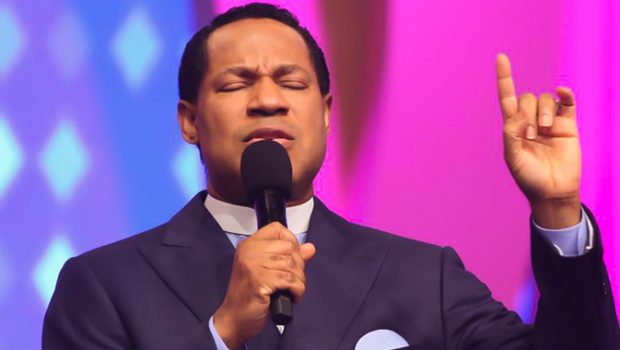 Published on November 17th, 2023 | by Alberto Krinsky
0
Join Pastor Chris: Your Healing Journey Begins
Pastor Chris Oyakhilome, a famous Nigerian minister and founder of the Christ Embassy church, extends his profound impact through various transformative initiatives.
Among them, the Healing Streams and Healing School stand out as a testimony of hope and restoration for those seeking divine intervention.
Healing Streams: Miraculous Transformation
Healing Streams, a significant facet of Pastor Chris's ministry, has become a virtual platform for experiencing the miraculous.
Through Healing Streams Live Services, led by Pastor Chris, individuals worldwide connect to witness and receive divine healing.
The Healing School, another vital initiative, reflects Pastor Chris's commitment to well-being.
This faith-based program offers free healing services to those suffering from various diseases, fostering miraculous transformations through the power of faith.
Transformative Testimonies by Pastor Chris 
Healing Streams is a divine online platform established by Pastor Chris to provide healing and restoration.
Using live healing services it has become a source of hope for those seeking miraculous interventions.
Christina Eames: A Journey from Struggle to Miraculous Healing
For Christina Eames, life was a constant struggle due to various medical conditions.
Pastor Chris's Healing Streams became her lifeline. During a live healing service, she experienced a profound transformation, discarding crutches and medications.
Christina's life became a testament to the miraculous power of faith.
"My life was a big struggle. Every day, I battled to get on my feet. When I sat on my sofa, I had to use the table to push myself up. I was often too tired after moving for just a few minutes. Playing with my cats, meeting up with friends, and engaging in activities I once cherished became impossible. When I had that second fall, I could no longer bend my knees. It was such an effort to move," she declared.
Zhu Chuanghin: A 20-Year Struggle Overturned
Zhu Chuanghin's life was marred by severe lumbar strain and spinal degeneration.
For over two decades, she endured excruciating pain and physical limitations.
Through Healing Streams, Pastor Chris spoke into her life, and she experienced instant healing.
Today, Zhu Chuanghin walks freely, liberated from the steel-plated lumbar belts that once restrained her.
"I knew that I was healed and wouldn't need the brace anymore. Immediately, I took it off, and I was surprised as I walked without it and felt no pain. To date, I haven't worn that belt again. I can now walk, run, jump, turn my back, squat, climb the stairs, and do all I couldn't do before without pain and as quickly as I want to. Thank you, Pastor Chris, for bringing such precious healing to China. I love you so much." She declared.
Pastor Guari: A Heart Restored
In Nepal, Pastor Guari faced a life-threatening heart condition. Confronted with surgery and a lifetime of medications, he turned to Healing Streams with unwavering faith.
Pastor Chris's prayer brought about a miraculous transformation.
No longer burdened by chest pain and dizziness, Pastor Guari regained a vibrant, medication-free life.
"As Pastor prayed for me, I received my miracle and knew I was healed. The very next day, I noticed the changes in my body. The pain was gone, and I could stand, walk, and engage in activities for extended periods without feeling pressure in my chest or dizziness. I knew I was whole. He declared.
"I went back to the doctors to run the tests on me again, and when the new results came out, they were amazed! The blockage was gone, and my heart and organs were working perfectly. I can now walk however long I desire, ride my bike, jump, and do all I couldn't do before. I am not on any medication for ischemic heart disease anymore. Praise the Lord!" He added.
Wily's Miraculous Recovery
In 2020, Wily from the Netherlands suffered a cerebral infarction, leaving her half-paralyzed.
Despite a long journey of recovery, she found hope in the Healing Streams.
During the live healing service, Pastor Chris's prayers led to the removal of her leg brace, and Wily could walk independently again.
Her testimony echoes the profound impact of Pastor Chris's healing ministry.
"When the man of God arrived, he spoke to me directly through the screen and declared me healed.
That was it! I leaped up and started touching my head, shoulders, knees, and toes – things I couldn't do before. Now, I can drive, and I've resumed teaching physical classes, which I previously stopped," she testified.
Pastor Chris's Timeless Impact
These testimonies vividly illustrate the power of divine healing facilitated by Pastor Chris Oyakhilome.
Through platforms like Healing Streams and the Healing School, lives have been transformed, and individuals have experienced miraculous recoveries, offering a source of hope to those seeking healing and restoration.
Pastor Chris Oyakhilome's Healing Streams stands as a testament to his commitment to spiritual and physical well-being.
Through these transformative testimonies, it is evident that the impact of Healing Streams reaches beyond geographical boundaries, offering hope, restoration, and a renewed sense of life.