Events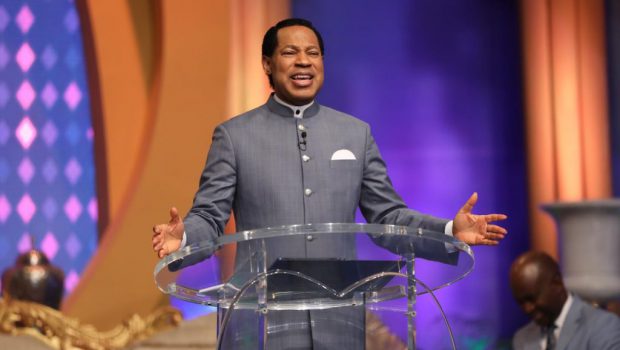 Published on October 24th, 2023 | by Alberto Krinsky
0
Unveiling the Wonders of Healing Streams Live Healing Services with Pastor Chris
Get ready to witness the extraordinary as the much-anticipated 9th edition of the Healing Streams Live Healing Services with Pastor Chris Oyakhilome returns in a few days, promising an outpouring of divine healing and miracles. This unique event offers hope and restoration to thousands seeking physical, emotional, and spiritual healing.
This phenomenal event stands as a testament to the unfathomable power of divine healing and the miraculous works that can be witnessed when faith and hope intersect. With each session, participants are immersed in an atmosphere charged with the Holy Spirit's presence, setting the stage for miracles that transcend human comprehension.
As Pastor Chris Oyakhilome graces the stage, his profound teachings and anointed prayers serve as a conduit for God's healing power to flow freely, touching the lives of thousands gathered in faith. This unique event is not just a gathering; it's a sanctuary of hope and a fountain of restoration for all those who find themselves burdened by physical ailments, emotional turmoil, or spiritual weariness.
A beacon of light in the darkness
The Healing Streams Live Healing Services is organized by the healing ministry of Christ Embassy, the Healing School, and is a beacon of light in a world often marred by pain and suffering. It provides a lifeline for those who have been let down by traditional medicine, offering them a chance to experience the miraculous and find solace in the arms of faith. Participants from across the globe converge, united by their common pursuit of healing, faith, and wholeness.
The impact of this event extends far beyond the walls of the venue. The ripple effect of the miracles witnessed, and the testimonies shared reverberates across communities, nations, and continents, igniting hope and faith in the hearts of millions more who tune in via live broadcasts or hear of the wonders through churches, congregations, and publicity drives worldwide.
The Healing Streams Live Healing Services with Pastor Chris is a celebration of God's unwavering love for humanity, a testament to the power of faith, and a call to all those yearning for healing in any aspect of their lives. It's an invitation to step into a world where the extraordinary is the norm, and where miracles are not just stories from the ancient scriptures, but a present-day reality. So, mark your calendars, prepare your hearts, and get ready to be part of this life-changing experience that promises to leave you transformed, revitalized, and overflowing with the joy and peace that comes from encountering the Divine.
Witnessing a downpour of miracles with Pastor Chris
Thousands of participants have testified to experiencing the supernatural touch of God as Pastor Chris ministers healing and shares profound insights from the Word of God. The atmosphere at these events is charged with faith, and the presence of the Holy Spirit is palpable.
Jane from Australia shared, "I was suffering from a debilitating autoimmune disease that left me bedridden. During the Healing Streams Live Healing Services, as Pastor Chris prayed, I felt a surge of energy course through my body. To the astonishment of my doctors, I am now completely healed and living a normal, active life."
David from the United States recalls, "I had been struggling with addiction for over a decade. The teachings and prayers at the Healing Streams Live Healing Services touched the depths of my soul. Today, I am free from addiction, and my life has taken a complete turnaround."
Patricia from South Africa shared, "I had been blind in one eye since birth. As Pastor Chris began to pray for people with visual impairments, I felt a warmth envelop my eye. In that instant, my vision was restored, and I could see clearly. The miracle I received has strengthened my faith in the healing power of God."
The advantages of participating in the Healing Streams are vast
You too can experience divine healing and witness firsthand the healing power of God as Pastor Chris ministers to all those in need of physical, emotional, and spiritual healing.
You can take advantage of the insightful teachings from Pastor Chris that provide spiritual nourishment and growth, allowing you to feel closer to God.
You can witness the miracles unfold before your eyes as thousands of people receive their healing, restoration, and salvation from illnesses, ailments, and pain.
You can Participate from anywhere
The impact of the Healing Streams Live Healing Services transcends time and place. You can attend the life-transforming event live or from anywhere in the world, virtual centers are being set up everywhere.
Scheduled to take place on Friday, 27th of October till Sunday, 29th of October 2023, you can register on the Healing Streams website and participate live on Healing Streams TV.
The Healing Streams Live Healing Services with Pastor Chris is more than just an event; it's a divine appointment with destiny. Don't miss out on this chance to be part of something truly transformative. Mark your calendars and join us for an unforgettable experience.