Events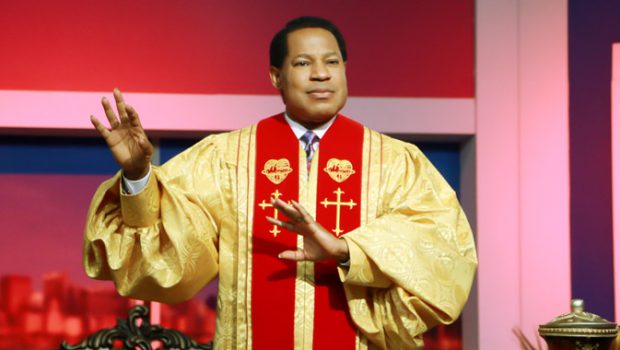 Published on October 24th, 2023 | by Alberto Krinsky
0
The Healing Streams with Pastor Chris: Transform Your Life
Pastor Chris Oyakhilome invites you to a life-changing experience that has the potential to transform your life entirely.
The Healing Streams Live Healing Services are just around the corner, with believers worldwide preparing themselves for a remarkable and spiritually enriching event that promises to be nothing short of miraculous.
From Friday, October 27th, to Sunday, October 29th, 2023, this global phenomenon is set to create an atmosphere of faith and expectancy, promising profound transformations, miraculous healings, and a renewed sense of faith and hope for all those who participate.
You can sign up for the event on the Healing Streams Live Healing Services' website.
Discover the Power of Healing with Pastor Chris's Streams
The Healing Streams Live Healing Services is a three-day event meticulously designed to captivate a global audience and provide them with an opportunity to experience the divine power of God.
The event will be broadcast live, with translations available in various languages to ensure that participants from all around the world can join in and be part of this extraordinary journey, regardless of their geographical location or language.
The Healing Streams TV channel, which can be accessed on the Healing School mobile app, among other places, provides easy and convenient access to the live broadcasts, transcending language barriers and making this event a truly international affair that unites believers from different backgrounds and cultures in their common quest for divine healing and spiritual rejuvenation.
The event's significance lies not only in its accessibility but also in its sheer scale and global reach.
Over the years, Healing Streams has evolved into a monumental global movement, drawing in millions of participants from diverse backgrounds, all united in their desire to experience a touch from God and witness His miraculous healing power in action.
Testimonies of Miraculous Transformation led by Pastor Chris
One of the most impactful aspects of the Healing Streams Live Healing Services is the incredible testimonies that follow each event. 
Participants from all over the world share their stories of miraculous healing and transformation, serving as a testament to the divine power that flows through these gatherings.
Wisdom Augustine's Spiritual Healing:
During the Healing Streams live program held in March 2022, Wisdom Augustine from Nigeria experienced a divine intervention that healed him of a spiritual condition that had plagued him for years.
The man of God, Pastor Chris, spoke a word concerning those suffering from demonic attacks at night, and instantly, Wisdom received his healing.
This testimony is a powerful reminder of the life-changing impact that the healing Streams services can have on an individual's life.
Ahmad's Hope for Healing: 
Ahmadu, a 17-year-old boy with burns on the left side of his head, left hand, and left leg, draws inspiration from testimonies like Wisdom's.
Despite the challenges he faces and the stares he receives from people on the street, Ahmadu holds on to hope and faith that God will heal him just as He has healed others.
His story is a testament to the power of hope and the importance of holding on to faith in the face of adversity.
Oppong Patrick's Breath of Life: 
Oppong Patrick from Ghana, Kumasi, received healing from breathing difficulties during an online session when Pastor Chris made a pronouncement that directly addressed his problem.
This testimony highlights the power of the spoken word and the instantaneous healing that can occur when faith meets the anointing.
Jeffrey Ohene's Relief from Tension Headaches: 
Jeffrey Ohene from the UK suffered from tension headaches for over three months.
His healing came during a session with Pastor Chris, providing him with instant relief and a renewed sense of awe for God's power. 
This testament stands as a testament to the profound impact faith can have, and the miraculous outcomes that are possible when we put our faith in God.
Join the Global Movement
The Healing Streams Live Healing Services invites participants from all corners of the globe to be part of this divine movement that seeks to bring healing, hope, and rejuvenation to all those in need.
By placing one hand on the area in need of healing and the other on their electronic device, individuals can immerse themselves in the transformative power of faith and divine intervention. 
Whether attending virtually or at physical healing centers, your presence is significant in this global movement that seeks to unite people from all walks of life in their quest for divine healing.
The sense of unity and togetherness among participants is palpable. It's as if the boundaries of geography and language vanish, replaced by a shared belief in the possibility of miracles and the power of faith. 
This global movement isn't just about individual healing; it's about collective faith, hope, and the celebration of the miraculous.
Witness the Live Broadcast
For those waiting to witness the profound healing and spiritual awakening that unfolds at the Healing Streams Live Healing Services, live broadcasts will be available at Pastor Chris Online.
This platform ensures that no moment of this life-changing event is missed, making it accessible to believers worldwide.
The live broadcast aspect of Healing Streams is essential in spreading the message of faith and healing. 
It brings people together in real-time, allowing them to connect with the healing energy that flows through the event. 
The anticipation leading up to the live broadcasts is palpable, and the testimonies that follow are a testament to the event's impact.
The Healing Streams Live Healing Services with Pastor Chris Oyakhilome is a platform of hope for those seeking divine healing and spiritual renewal. 
With a legacy of transforming lives and countless testimonies, this event continues to inspire believers worldwide.