Events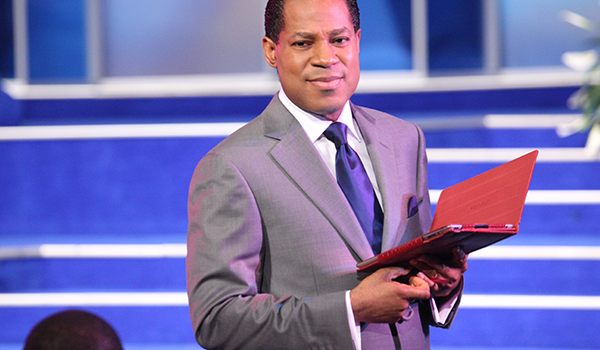 Published on November 15th, 2022 | by Alberto Krinsky
0
University renames hospital after Pastor Chris
Igbinedion University in Okada, Nigeria recently announced that its teaching hospital has been renamed to the Pastor Chris Oyakhilome Teaching Hospital. The previous title was the Igbinedion University Teaching Hospital.
The new name was revealed by the university's founder, Chief Gabriel Osawaru Igbinedion, at its convocation ceremony of Igbinedion University's 2021/2022 academic session.
Pastor Chris Oyakhilome was present at the ceremony and was also given an honorary Doctorate of Science degree for his contributions to national development and humanity.
The founder of Igbinedion University also donated some land to Pastor Chris Oyakhilome's LoveWorld Ministry.
Pastor Chris heals Igbinedion University founder
After the announcement about the renaming of the university hospital, Pastor Chris Oyakhilome got on stage to say thank you.
In his speech, he also recounted how he met Chief Gabriel Osawaru Igbinedion in 2019. The founder of the university was in a wheelchair at the time.
"My heart was full of joy just to see him today. I met him for the first time in 2019. If you ever lived in Benin City, there is no way you would not have known about Chief Igbinedion. We grew up knowing his name and then in 2019, I got a message that Chief Ogbinedion wanted to see me. I was in South Africa so I thought maybe there was a miscommunication, so I asked many questions to be sure," Pastor Chris Oyakhilome said and continued:
"We set a date, and he came. Chief was in a wheelchair. He had been incapacitated. When he came, he could not walk. I looked at him, and we sat together. I sat close to him. Jesus Christ is the same yesterday, today and forever. I put my hands on his knees, and he has faith like a child."
Chief Gabriel Osawaru Igbinedion then got up and walked out to his car without any problems.
"I went to visit him afterwards. He has been singing praises to God in this place, he has been leading in the songs of praise. Maybe you do not know why a man like this will be thinking so much about God. He received the Holy Spirit, speaking in tongues so you are looking at a man who is filled with the Holy Spirit, and he speaks and prays in other tongues. That is the man you are seeing," Pastor Chris Oyakhilome noted.
Igbinedion University remains committed to academic excellence
Since its inauguration in 1999, Igbinedion University has graduated more than 16,000 undergraduate and postgraduate students.
At the recent convocation ceremony, the vice chancellor of the varsity, Professor Lawrence Ezemonye, ensured that Igbinedion University stays committed to a high academic level.
"The university has continued to pay a premium to staff development and capacity building as a tool for enhancing productivity. The infrastructural development of the university has continued to receive top priority. A massive upgrade of the classrooms, hostels and laboratories is ongoing," he said.
"Similarly, a new auditorium with a 3,000 sitting capacity is nearing completion, while an ultra-modern hotel complex to serve the needs of the university guests and visitors to Okada is also ongoing," Professor Lawrence Ezemonye added.
You can watch the full ceremony from the Pastor Chris Oyakhilome Teaching Hospital in the video below.