Events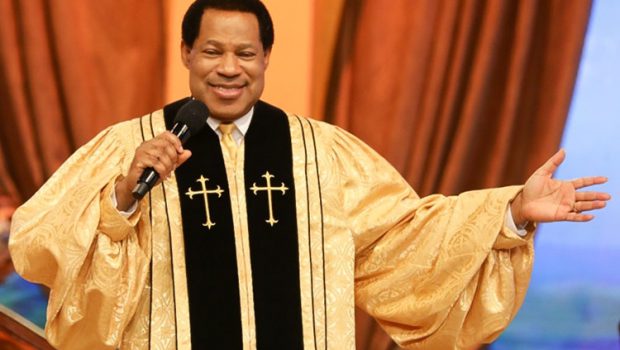 Published on March 28th, 2023 | by Alberto Krinsky
0
This Sunday: Pastor Chris to host April Global Communion Service
The April edition of the Global Communion Service held by Pastor Chris Oyakhilome is coming your way this Sunday.
The founder of the Christ Embassy will host the upcoming service on Sunday, April 2nd, at 3 PM GMT +1. The event will be live-streamed on all LoveWorld platforms, including cLoveworld TV and Kings Radio.
It will be broadcast to millions of people worldwide, allowing everyone to worship and receive the word of God.
While the LoveWorld community is waiting to hear what Pastor Chris Oyakhilome will name April, let us look at some of the most outstanding achievements of this past month.
A former Healing Streams participant freed of demonic oppression
In the middle of April, Pastor Chris Oyakhilome held the highly celebrated Healing Streams Live Healing Services.
One of the people who had been healed and presented their testimony was Shalin Charumbuka from Harare, Zimbabwe. Since 2016, she had been oppressed by demons and experienced depression, anxiety, terror and fear.
Until the Healing Streams Live Healing Services with Pastor Chris Oyakhilome was announced to take place in July 2022, all hope for her recovery appeared to be lost. The news of the event reignited her faith in her heart for a full recovery and restoration.
Pastor Chris Oyakhilome touched her during the healing event, demanding the demon depart from her body. Instantly, a supernatural transaction overtook Shalin Charumbuka and healed her of all demonic forces.
"Since that glorious day, I have lost weight, I am back at school, and my social life has been restored. The best part is that I have led 250+ students to believe in Christ," she said.
Pastor Chris: "We own the world"
Pastor Chris Oyakhilome has spoken about the roots from which believers and Jesus Christ came in many of his previous Global Communion Services.
"If you think about yourself as an ordinary man or woman, and you think, okay, I am going through this and going through that. God says, 'look up and see Jesus. He is already crowned with glory and honor and has the power already.' In other words, when Jesus ascended from here, he sat on the seat of power that belongs to his Father," he said at a previous Global Communion Service.
Pastor Chris Oyakhilome, therefore, explained that you do not have to wait.
"Abraham and His seed built it. And Jesus Christ was referred to as that seed. If you belong to Christ, you are a part of the seed of Abraham. We are heirs to the promise. And because of that, we own the world. And in His name, we rule this world. The man of God says that these worldviews and mindsets are delivered to us through the scriptures of Jesus Christ. That is how we see it; we should see it from here and forever more," the pastor stated.