Events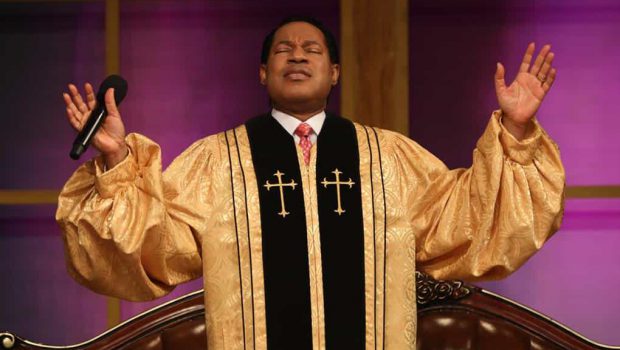 Published on February 23rd, 2023 | by Alberto Krinsky
0
In two weeks, Pastor Chris hosts March Global Communion Service
Very soon, Pastor Chris Oyakhilome will hold the next Global Communion Service this March. Last month, the man of God declared February to be the Month of Possession.
In the upcoming new month, Pastor Chris Oyakhilome will host the Global Communion Service on Sunday, March 5th, at 3 PM GMT +1.
The event will not be limited to people who are only physically present. With the help of technology, the event will be live-streamed through platforms such as cLoveworld TV and Kings Radio.
Begin to prepare your heart now to receive the word of God to you in March. It will be worth it.
Pastor Chris: "We shall take possession with the help of God"
In the last Global Communion Service, held in February, Pastor Chris Oyakhilome said: "In February, the Month of Possession, you will combat her inheritance to your possession by the power of the Holy Ghost."
He went on by saying: "It was already yours, but now we enter it. Now we take possession of it by the power of the Holy Ghost. The power of the Holy Ghost shall slay every giant. Every resistance shall be destroyed. The power of the Holy Ghost will break every barrier. This is the Month of Possession. Give God praise!"
Sharing the stage with Pastor Benny Hinn
Just a few days ago, Pastor Chris Oyakhilome and Pastor Benny Hinn held the LoveWorld Praise-A-Thon. They also provided a platform for other esteemed religious leaders to share their messages of hope, faith and inspiration with a wider audience.
Those acclaimed leaders were Evangelist (Dr.) John Avanzini, Bishop Clarence McClendon, Bishop James Payne, Pastor San Willies and Dr. Mike Smalley.
At the event, Pastor Benny Hinn began one of his sermons by blessing the Lord.
"Blessed Jesus, I thank you for what you are doing already and what you will continue to do in our hearts and our lives. To you belongs all the glory. Thank you, Lord! Thank you for the privilege you have given us to serve. To you be all the praise. And the people of God said amen," he stated.
He then went on to say: "You, as the body of Christ, are going to see a mighty change. A blessed change of abundance in your life that you have never seen before. And the reason I am saying this is because I believe God is going to take the scales off our eyes so that we will see, and we will believe that without giving, our future will not be secure."
Pastor Benny Hinn summed up by saying that "God will show us through His words the importance of sowing seeds. Just like those two men on the road to Imeas. Their vision cleared. They initially did not know that they were blinded, but at a certain moment, they recognized the Lord. I believe that right now, we are coming to that moment."