Events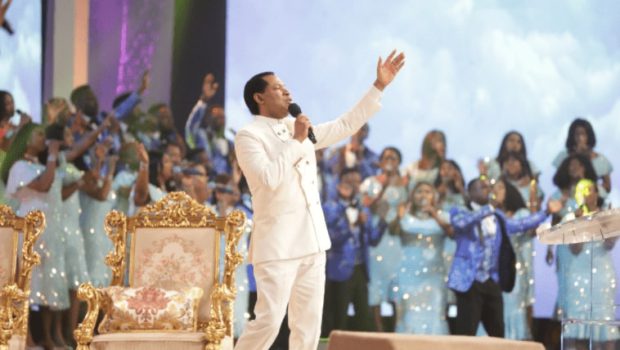 Published on October 30th, 2022 | by Gabriele Adbbe
0
People testify as the Healing Streams with Pastor Chris is drawing closer
The November edition of the Healing Streams with Pastor Chris is happening in five more days. Our man of God will host the program on November 4th–5th at 3 PM GMT+1 daily. 
Registration is already open on the Healing Streams official website. Participants can also set up a virtual or physical healing center to watch the program with others. 
A girl got rid of demonic manipulations. 
As the biggest healing crusade with Pastor Chris is drawing closer, new testimonies started flooding the internet. One of the stories is about Shalin Charumbuka, Zimbabwe, who suffered demonic manipulations. 
Shalin faced health issues in 2016. One day, she had weird feelings about the school, but she did not know why. A week later, the girl started feeling palpitations at school and suddenly collapsed. 
Medical tests did not show anything wrong. Even the best doctor in Zimbabwe was powerless. First, he also found palpitations, but further checks were clear. 
However, Shalin's condition got worse as she started collapsing every day. Suddenly, her spirit started leaving her body, but the girl could do nothing. The situation was critical until the family heard of the Healing School and the Healing Streams.  
The Charumbuka family participated live. Before Pastor Chris came to Shalin, she collapsed again, and her spirit left her body. When he touched the girl, demons started fighting, but after a few seconds, everything was over. Shalin got her healing, and she has never had any attacks since. Hallelujah! 
Shalin shares her words of gratitude: 
"I would like to say thank you, Pastor, for everything that you have done for people around the world, for the Healing Streams, and the Healing School. Thank you for saying yes to God's call. I love you so much. Words will never be enough to express how much I love you and my joy at the moment. Thank you, sir."  
More testimonies due to upcoming Healing Streams with Pastor Chris
Shalin's testimony demonstrates God's ultimate power, which can heal the sick in any situation. Alfred from the UK got his healing too, and now, he expresses his feelings about it: 
"I just want to tell you that miracles are real. This has nothing to do with being lucky; just believe and have faith, and you will receive a miracle from God." 
Praise is another woman who got her healing from ascites: 
"This is a huge miracle for me because, for ten years, it was something else. But now that I've got my life back, I'm so happy, and I'm so blessed. And to the man of God, Pastor Chris, I thank God for your life, sir. I thank you for yielding yourself to God for this huge task; for bringing healing to the nations." She says and continues: 
"Thank you so much, sir. I pray that God will continue to bless you and keep you always in the Name of the Lord Jesus Christ. Thank you so much, sir." 
How not to lose healing
There is Pastor Chris' message about why people lose their healing. First, the Christ Embassy's founder states that God does not take anybody's healing because He is not the cause of anybody's sickness. However, there are five reasons why people can lose their healing: 
Withdrawal from faith: "When you receive healing from God through the Word about the Holy Ghost, it usually would be from an act of your faith. But then, if you withdraw, you can lose the healing."

Sin: after getting healed, people must not sin again. If they disobey the requirement, they can lose their healing and face something worse. 

Negative talking: "When you say words that are contrary to your healing, contrary to God's Word in your life, it is a breach in the spirit. So, in the realm of the spirit, there is a breach, there is a wound, there is a destruction which will sooner or later manifest itself in a physical body." 

Wrong lifestyle: sometimes, the wrong lifestyle can lead to sickness that makes people make some adjustments in their lives. Thus, it is necessary to revise a lifestyle and change it after getting healed not to lose healing again.

Miraculous signs: according to Pastor Chris, some healings are miraculous signs for getting your These signs require a Christian to respond to them in faith to make that healing permanent.
Healing Streams Live will be the first massive event in November. The next day after the program, the Global Communion Service with Pastor Chris will take place.