Events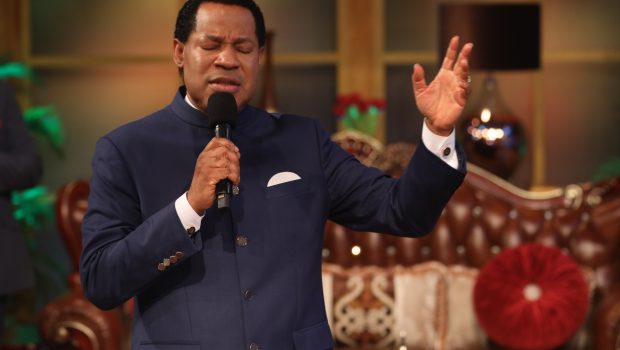 Published on December 12th, 2022 | by Gabriele Adbbe
0
Pastor Chris presents the Global Miracle Faith Seminar
Prepare to strengthen your faith on Saturday, December 17th as Pastor Chris Oyakhilome is hosting a Global Miracle Faith Seminar on that day.
You can register yourself for the event, which starts at 12 PM GMT+1, on the Healing Streams' website.
At the Global Miracle Faith Seminar, Pastor Chris Oyakhilome will inspire you to build and strengthen your faith to live in divine victory and to retain healing and stay healthy.
The Global Miracle Faith Seminar is also a celebration of healing, looking back at this year's Healing Streams Live Healing Services programs.
Expect testimonies of healing at the Global Miracle Faith Seminar
At previous Global Miracle Faith Seminars, Pastor Chris Oyakhilome has had guests in the studio who have been healed at the Healing Streams Live Healing Services programs.
This year, Pastor Chris Oyakhilome's Healing School has already healed many people, who have subsequently testified about their experiences.
One of the accounts is about Shalin Charumbuka from Zimbabwe, who suffered demonic manipulations.
Shalin Charumbuka started having medical problems in 2016. All of a sudden, she got peculiar sentiments about her school, however, she did not know where those thoughts came from. After seven days, she began feeling palpitations at school and fainted out of nowhere.
Clinical trials showed nothing off-base. One of the best doctors in Zimbabwe found palpitations at first, but later did additional tests that found nothing to be wrong with Shalin Charumbuka.
Demons fighting Pastor Chris
From then on, Shalin Charumbuka's condition deteriorated, and she started collapsing on a daily basis. At one point, her soul began leaving her body.
As Shalin Charumbuka's health became increasingly bad, her family heard of Pastor Chris Oyakhilome's Healing Streams Live Healing Services.
The Charumbuka family signed up and participated in one of the programs earlier this year.
While being there, Shalin Charumbuka fainted once again, and her soul left her body. Pastor Chris Oyakhilome then touched her, and demons started fighting him.
A few seconds later, she was healing and has not suffered demonic manipulations since then.
"I would like to say thank you, Pastor Chris, for everything that you have done for people around the world, for the Healing Streams and the Healing School. Thank you for saying yes to God's call. I love you so much. Words will never be enough to express how much I love you and my joy at the moment. Thank you, sir," Shalin Charumbuka testified.
After being healed by Pastor Chris: "I have got my life back"
The woman Praise was also healed from ascites at a Healing Streams Live Healing Services program this year.
"This is a huge miracle for me because, for ten years, it was something else. But now that I have got my life back, I am so happy, and I am so blessed. And to the man of God, Pastor Chris, I thank God for your life, sir. I thank you for yielding yourself to God for this huge task; for bringing healing to the nations," she said.
"Thank you so much, sir. I pray that God will continue to bless you and keep you always in the name of the Lord Jesus Christ. Thank you so much, sir," she added. 
Hear more testimonies in the video below.