Quotes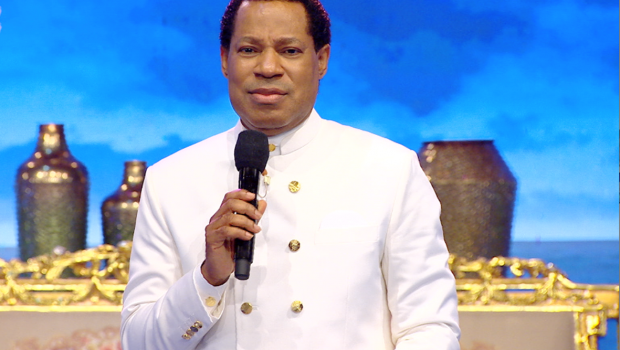 Published on May 18th, 2023 | by Alberto Krinsky
0
Pastor Chris on marriage: "If you have a problem, go to church"
Pastor Chris Oyakhilome often receives questions from LoveWorld members who seek his advice on all sorts of subjects such as marriage and divorce.
Francoise from the United Kingdom once submitted the following question:
"Can a child of God divorce her husband who is not born again? Especially since they never got married in church."
In his answer, Pastor Chris Oyakhilome underlined that it does not matter where the marriage took place.
"Well, the Bible did not say that if you did not get married in church you are not married. It did not say that. You are married even if you got married inside the house. If you are married, you are married," he stressed.
"The reason for the divorce is not his own care. Can you just divorce someone because you did not get married in church? The answer is no, you cannot. So, if you have got a problem, go to the church and talk with the pastor now and say, 'here is the problem.' If you now want to renew your marriage in church, that is okay, that is fine. But if you want to use it as a door to escape, then it is all fair," the pastor added.
Refusing to listen is dangerous
It is not the first time that Pastor Chris Oyakhilome has advised troubled married couples to seek help from the church.
He once explained that if a married couple experiences problems, and one of them wants to discuss it with the other who refuses to listen, then they must escalate their troubles to their church leader.
If the refusing part of the couple also will not listen to the church, then it becomes dangerous, according to Pastor Chris Oyakhilome.
He even said that in such a situation, the person who refuses to listen is a non-believer, and then it is possible to divorce. He would still urge people to try to stay together before taking that step.
Pastor Chris' recipe for a healthy marriage
Pastor Chris Oyakhilome has always emphasized the significance of a healthy marital relationship. His teachings encourage couples to build their marriages on a foundation of love, understanding and mutual respect.
To him, marriage is a sacred institution designed to bring joy, fulfillment and companionship to couples. He emphasizes the importance of effective communication, trust and commitment in maintaining a thriving marital bond.
Through his teachings, he offers practical advice on overcoming challenges, fostering intimacy and cultivating a lasting union.
Furthermore, Pastor Chris Oyakhilome advocates for the role of spirituality in marriages. He also highlights the significance of prayer, faith and divine guidance. He stresses that a godly perspective can help couples navigate through difficulties and strengthen their marital bond.
Pastor Chris Oyakhilome's teachings on marriage have touched the lives of many people, inspiring them to pursue healthy and fulfilling relationships.
His guidance serves as a source of hope and encouragement for couples seeking to build strong and lasting marriages.