Quotes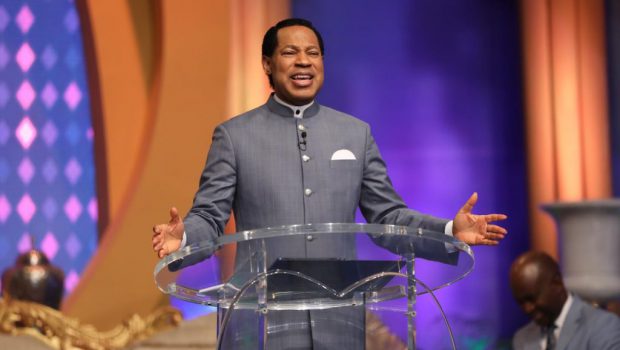 Published on March 28th, 2023 | by Alberto Krinsky
0
Pastor Chris on marriage and adultery: "Count your costs"
Pastor Chris Oyakhilome receives lots of questions from LoveWorld members all over the world about everything from prayer to marriage problems and adultery.
Aden from Mauritius once asked the pastor if a Christian woman could divorce her unbelieving and cheating husband in order to protect herself from STDs.
Aden mentioned that according to the Bible, women should avoid relationships with immoral men and asked for Pastor Chris Oyakhilome's take on it.
The pastor answered that it was very simple and then began reading 1 Corinthians 7:10. The verse says that a wife should not leave her husband, and if she chooses to do so, she should either remain unmarried for the rest of her life or be reconciled with her husband.
"If you have a serious situation like this, it is simple. If you want to depart from your husband, the Bible says that you can. He tells you not to. And then He says: 'But if you do, you remain unmarried – otherwise, be reconciled to your husband,'" the pastor said.
"So, count the costs of what you want to do before you do it," Pastor Chris Oyakhilome explained.
Receiving God's blessing before marriage is crucial
According to Pastor Chris Oyakhilome, individuals require divine direction to find a suitable person to marry. After locating that person and tying the knot, they should prioritize loving each other.
He emphasizes the significance of notifying one's pastor before getting married. Despite attending a large congregation, it should be feasible to reach out to the leadership and share the news of the upcoming marriage.
Pastor Chris Oyakhilome believes that receiving the blessings of God through one's pastor before getting married is crucial.
After the marriage ceremony, the success of the union is solely determined by the couple's relationship with God.
The pastor asserts that measuring the success of a marriage is impossible, which is why the Bible does not touch upon the subject.
Rather than focusing on successful marriages, Pastor Chris Oyakhilome believes that God prioritizes individuals living successful lives.
Behind the scenes of Pastor Chris' own marriage
Pastor Chris Oyakhilome, who was married from 1991 to 2016, has two daughters from his previous marriage: Carissa Sharon Oyakhilome and Charlene Oyakhilome.
While Charlene Oyakhilome lives a private life, Carissa Sharon Oyakhilome is an active member of the LoveWorld Music and Arts Ministry (LMAM), where she writes and performs gospel music under the stage name CSO.
In October 2018, Carissa Sharon Oyakhilome got married to businessman Phillip Frimpong, with her father's friend Pastor Benny Hinn officiating the wedding. He has appeared at many LoveWorld events.
In April 2021, Pastor Chris Oyakhilome became a grandfather for the first time with the birth of Carissa Sharon Oyakhilome's child, Arielle Rachelle-Marise.