Quotes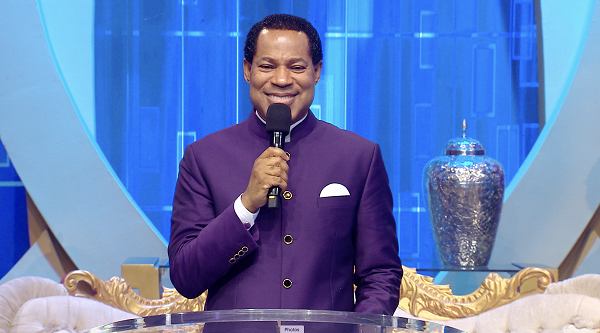 Published on January 30th, 2023 | by Gabriele Adbbe
0
Pastor Chris on marriage: "If you marry someone, love that person"
LoveWorld members from all over the world often ask Pastor Chris Oyakhilome for advice on all aspects of life, including marriage, partnership and divorce.
Khumo from Botswana is one of the persons who has come to Pastor Chris Oyakhilome with a question about marriage.
She asked the pastor about what love is and how one can know if he or she loves someone enough to marry them.
"You do know what love is. Do you not know when somebody loves you? You know. You can know when you love someone. But hey, you know when God loves you, do you not? You know when you love God. Same thing. But if you are talking about loving someone enough to marry that person, it is somehow wrong priorities because you are putting the wrong things first. You do not stand out to know whether you love someone enough to marry that person because you may love someone enough to marry the person but loving the person enough to stay in the marriage is a totally different thing," the Christ Embassy founder answered.
"So, what does God say? God did not say in His word that you look out for someone that you love to get married to. What you need is God's guidance about who you should get married to. When you then get married to that person, love the one you marry. That is what the Bible says. If you marry someone, love that person. So, He says, 'love your wife, love your husband.' That is what He says. He did not say, 'marry someone you love,'" Pastor Chris Oyakhilome underlined.
Pastor Chris elaborates on marriage advice
Pastor Chris Oyakhilome has previously advised people always to let their pastor know when they are about to get married.
Even if you are a member of a big church, and it can be difficult to get in touch with the pastor, you can let others in the leadership know, according to the Christ Embassy founder.
He believes that it is essential to have God's blessing before getting married.
After the wedding, only the married couple and God can determine whether the marriage is successful or not, Pastor Chris Oyakhilome says.
This is because it is impossible to measure what a happy marriage is. Therefore, the Bible does not mention anything about what a successful marriage is, according to the pastor.
He is of the opinion that it is more important to God that people live successful lives. Living a successful life makes you a candidate for success in all aspects of life, Pastor Chris Oyakhilome states.
He says that the Bible provides people with all the necessary knowledge on how to become successful people.