Quotes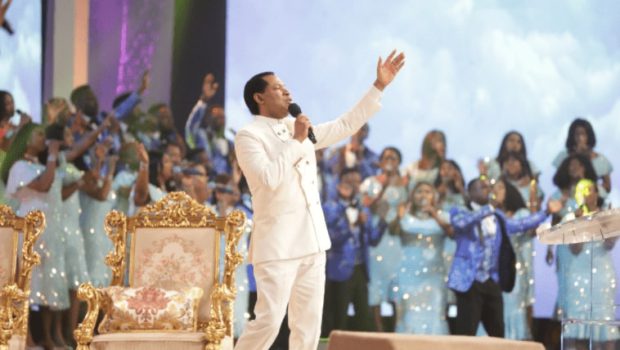 Published on May 23rd, 2023 | by Alberto Krinsky
0
Pastor Chris: "Have the consciousness of the God-life"
Pastor Chris Oyakhilome once suggested going through the Bible verse from the Book of Isaiah 33:24, which says:
"And the inhabitant shall not say, I am sick: The people that dwell therein shall be forgiven their iniquity."
The Christ Embassy founder shared his input on this verse.
"Long ago, I got a hold of the message of eternal life early in life and believed it. And went on to preach and teach how to live this life to the full above sickness, disease and infirmities," he said.
"In those early stages, I could still be rushed to the hospital, sick. On a certain occasion, I spent about ten days in the hospital, but I refused to give up because of the truth of this message," Pastor Chris Oyakhilome added.
In situations like that, the pastor emphasized how people should believe in the life of Christ in them. Also in the supremacy and superiority of that life over Satan, disease, infirmity and death.
"Therefore, at that moment, I maintained my confessions of the divine life in me, and Satan was never going to get me to change my testimony. After God has talked to my spirit, I was divinely healed by the help of God," Pastor Chris Oyakhilome said.
Pastor Chris: "Remember that you have eternal life within you"
Pastor Chris Oyakhilome later stressed his point by mentioning a situation in which the Apostle John wrote to the church. He said: "These things have I written unto you that believe on the name of the Son of God; that ye may know that ye have eternal life." (1 John 5:13)
"Why did he emphasize eternal life as our present reality? Why is it so important that we have and live with the consciousness that we have the God-life now?" Pastor Chris Oyakhilome asked.
"It is because of the impact and implication of that God-life from within. For the one who has it, no disease or infirmity should thrive in your body because you have eternal life," he answered.
In any situation, the pastor said that people must declare these words: "I have eternal life. Therefore, in the Name of the Lord Jesus Christ, I refuse to accommodate any kind of pain, sickness, disease or infirmity. I am impregnable to sickness. Eternal life works in me. This is the effect of eternal life on you. I refuse to accept disease and infections in my body. I am superior to Satan and the elements of this world."
"Years have come and gone, and I have basked in divine health. Eternal life is at work in me, in every fiber of my being, in every cell of my blood and in every bone of my body. Hallelujah," Pastor Chris Oyakhilome said.