Quotes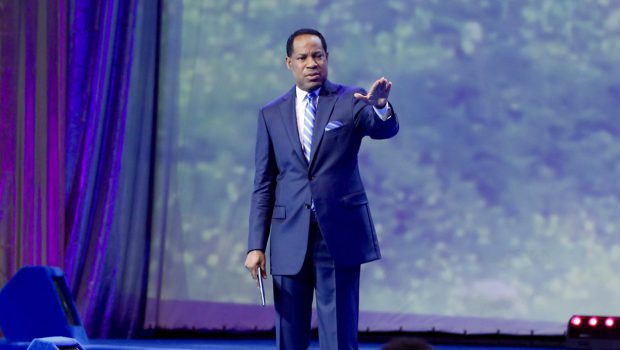 Published on May 15th, 2023 | by Alberto Krinsky
0
Pastor Chris: "Remember that God talks to your spirit"
While explaining the following Bible quote, Pastor Chris Oyakhilome once emphasized the importance of talking to your spirit.
"My sheep hear my voice, and I know them, and they follow me." (John 10:27).
"Some people came to me repeatedly asking why they never heard the Holy Spirit talk back to His believers who pray and speak in tongues consistently," the pastor said.
"If, as a Christian, you find it difficult to discern the voice of the Spirit, it is not because His voice is weak when He speaks. First, the Holy Spirit probably has been speaking to you, and you have not been listening to Him or thinking it is your mind talking to you," Pastor Chris Oyakhilome added.
Here, he explained that the Holy Spirit always talks to believers, but we listen to Him, not with our physical ears but with our spirits, from within us.
He said that if a believer listens with his/her spirit, he/she will hear Him and will be born again. The same applies when studying the scriptures.
"Whenever you are studying the word, it is an opportunity for the Holy Spirit to minister and speak with you. So, accept His teachings and guidance from the Bible," the pastor stated.
Pastor Chris: "Never let your spirit sleep"
Later, Pastor Chris Oyakhilome quoted 2 Timothy 3:16, which says, "All scripture is given by inspiration of God, and is profitable for doctrine, for reproof, for correction, for instruction in righteousness."
"This is why you should always remember to keep being awake in the Spirit. Never let your spirit sleep" the pastor said.
"Your body can rest and sleep but do not join your body in the sleep with your spirit. What I just said to you is so important. Things happen to people in the Spirit when they sleep in the Spirit. Do not sleep," Pastor Chris Oyakhilome continued.
He continued explaining that when a Christian says, "I talk to the Lord, but He does not talk back to me," that person needs to realize that when he/she talks to Him, He does not necessarily have to talk to him/her while he/she is on your his/her knees waiting. He may not act then, but He will always talk to you. He talks to you every day.
"So, as a child of God, never say, 'I do not know whether the Holy Spirit talks to me.' Say what Jesus said: 'I know the Father, and He knows me. I hear and recognize His voice.' Jesus said, "My sheep, hear my voice, and I know them, and they follow me," (John 10:27) Pastor Chris Oyakhilome said.
"Therefore, you say, 'I know the voice of the Master; I know the voice of the Holy Spirit, and He talks to me,'" he added.