Events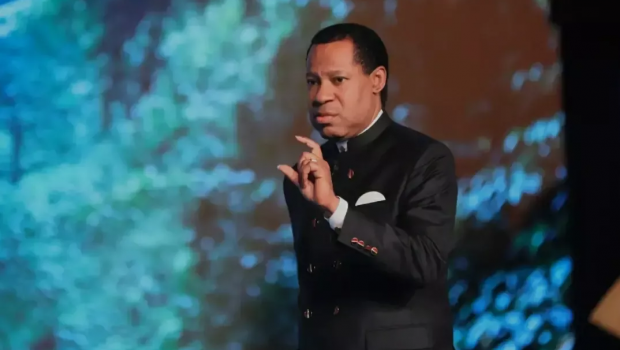 Published on September 4th, 2023 | by Alberto Krinsky
0
Pastor Chris Declares September: The 'Month of Harvest'
Welcome to September, the Month of Harvest! In a glorious announcement during the Global Communion Service on Sunday, September 3rd, our spiritual leader and Man of God, Pastor Chris Oyakhilome, declared that September 2023 is the designated "Month of Harvest."
This declaration originates in the Bible, specifically in the verses of Luke 10:1-2 (KJV) and John 4:34-38 (KJV).
Our beloved Pastor Chris has not only declared this month but has also guided us on how to make the most of it:
Win Souls everywhere. Be decisive.

Set up Cells everywhere. 

Give into God's Work for Prosperity.
Pastor Chris' Message: 'Win souls everywhere'
September holds a special place in the hearts of Christ Embassy members, thanks to the tradition of the monthly Global Communion Service, where Pastor Chris declares a unique theme for the month.
Let's reflect on some recent September themes:
September 2022: The Month of Meditation & Declaration
In September 2022, Pastor Chris Oyakhilome declared it the "Month of Meditation & Declaration." 
During the Global Communion Service on Sunday, September 4th, he delivered an inspiring message, emphasizing the meaning of this theme:
"This month is the Month of Meditation and Declaration. You are about to declare something. Are you hearing me? The level of meditation has moved forward. You are about to declare something. Through that meditation, something is going to happen in your home; in your life; in your body; in your school; in your spirit. Something is going to happen in your city, in your nation. Something is going to happen, and you will bring it forth by the power of the Holy Ghost. Hallelujah!"
The theme of meditation and declaration created a month where believers were inspired to connect with God's Word. 
They were focused on thinking deeply about His promises and confidently speaking to them into reality.
This theme marked a significant moment in the understanding and practice of faith, as it encouraged members to express their desires with faith and witness their fulfillment.
September 2021: The Month of Visualization
In September 2021, the theme was "The Month of Visualization." 
The Christ Embassy founder, Pastor Chris Oyakhilome, delivered a powerful message during the Global Communion Service, emphasizing the importance of this theme with the following words:
"The direction of this month is important because visualization is the design of your life and circumstances. Our Man of God mentioned that God is giving us the power to look and see because His plan for His people is to hold visual images of their desires in various aspects of their lives".
He further explained, "Construct your life with thoughts and words; intentionally use visualization this month," and he charged the saints, directing them to cast down all contrary circumstances that seem not to align with what they visualize."
"This month, you are going to use the visual powers to create the circumstances that you want. Hallelujah! We will use it for our families, we use it for our communities, we use it for our cities, and we use it for our nations". He added.