News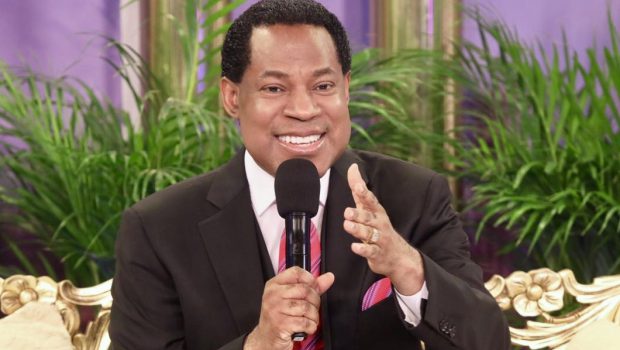 Published on September 9th, 2021 | by Alberto Krinsky
0
Pastor Chris declares September to be the Month of Visualization
During the last Global Communion Service, Pastor Chris Oyakhilome announced that September is the Month of Visualization in the LoveWorld Nation.
He explained to the global congregation, "I'm going to explain just a couple of things to you for this month. This month of September is the Month of Visualization. God wants us to use our visual powers. He wants us to use them, and he is going to use yours. This is important."
Welcome to the Month of Visualization
The direction of this month is important because visualization is the design of your life and circumstances. Our Man of God mentioned that God is giving us the power to look and see because His plan for His people is to hold visual images of their desires in various aspects of their lives.
He continued saying, "Construct your life with thoughts and words; intentionally use visualization this month", and he charged the saints directing them to cast down all contrary circumstances that seem not to align with what they visualize.
"This month you, are going to use the visual powers to create the circumstances that you want. Hallelujah! We will use it for our families, we use it for our communities, we use it for our cities, and we use it for our nations."
Against Satan
Pastor Chris encouraged all the LoveWorld Believers not to allow Satan to use their visual powers and not give him what he wants. Satan wants you to see everything from his perspective, so you can create what he wants.
Our Man of God stated that we are creators, and we can function like God because we were made in His lightness. Satan cannot create anything; thus, he has to use us to create in the world. He will try to give you the images of what he wants you to see and create, but you are not going to giving him what he wants.
Therefore, this month all the Christ Embassy community will intentionally keep the attention away from those things that work against our construction and keep closer the images and thoughts that will enrich our mind and spirit with the materials for beauty in your life and circumstances by faith.
Do not miss the special moment
Relived the powerful moment when Pastor Chris explained the theme of the month in the following video from our YouTube channel.


Follow us here to be updated on every news in the LoveWorld Nation, upcoming events with Pastor Chris, and watch weekly teachings, sermons, and prayers.