Events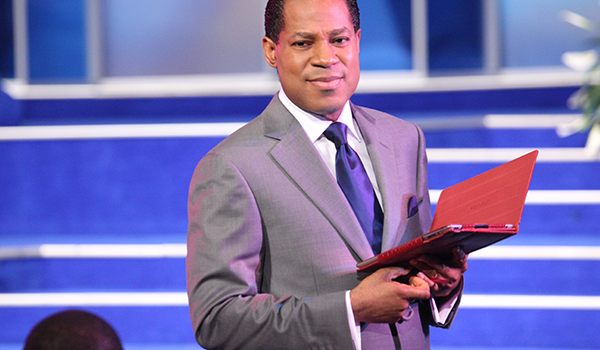 Published on May 1st, 2023 | by Gabriele Adbbe
0
Pastor Chris brings back Healing Streams in July
Pastor Chris Oyakhilome invites you to be part of the Healing Streams Live Healing Services, happening from Friday, July 28th, to Sunday, July 30th, at 3 PM (GMT+1).
Pastor Chris Oyakhilome is known for bringing the power of divine healing to people worldwide. His healing ministry has helped numerous people suffering from various diseases and pains.
The Healing Streams Live Healing Services session is open for registration on the official website. The event will be broadcast live on all LoveWorld networks.
Over the years, the Healing Streams Live Healing Services program has yielded many miraculous healing sessions. Below are just a few of the incredible testimonies.
Testimonies from Healing Streams
"It is unbelievable, but I got healed. When I got home, I moved my bed naturally without any pain."
The following is the testimony of Progress from China, who suffered from a broken right wrist and could not lift anything. But at the Healing Streams Live Healing Services worship session in March 2023, he was healed.
Another testimony came from a woman from the United Kingdom who experienced severe pains and health difficulties. She was healed after watching the Healing Streams Live Healing Services by Pastor Chris Oyakhilome.
"I used to have a stomach ulcer, severe sharp stomach pains, constipation and hemorrhoids. I am healed now, and I can pass stool easily now without pain. I have been delivered from spiritual attacks during my sleep and insomnia. I sleep very well now, like never ever before. I have been healed from depression and anxiety. My heart is so filled with hope and the joy of the Lord God," she said.
"I am so grateful to Pastor Chris"
Another woman from the United Kingdom, Elizabeth Moldova, was also healed during the Healing Streams Live Healing Services.
Elizabeth Moldova suffered from thyroid disease for nine years. She experienced muscle pain, breathing difficulties, depression, constipation and carpal tunnel syndrome.
"I felt the power of God so strongly, and I knew right away that I had received my healing. Ever since my health has improved drastically; I have gotten stronger and better; my breathing is normal, and all the symptoms are gone. I am even registered in a gym now. I am so grateful to Pastor Chris for providing such a unique platform to demonstrate the love of God; thank you so much, pastor; I love you, sir," she stated.
The Global Ministers' Classroom is coming up
Pastor Chris Oyakhilome not only recently revealed that the Healing Streams Live Healing Services will take place in July, but he also announced that a Global Ministers' Classroom program will be held in June.
Join Pastor Chris Oyakhilome for an exceptional 24-hour online teaching and interactive program, open to all church leaders, pastors, ministry leaders and executives, ministry staff and all other categories of church workers.
The event promises to be life-changing, as it is the most prolific edition yet.
The program will be streamed live for 24 hours on all LoveWorld networks from Friday, June 2nd, to Saturday, June 3rd, 2023, beginning at 2 PM (GMT) +1.
Register now by visiting the website of the Global Ministers' Classroom, and do not miss out on the opportunity to grow in faith with Pastor Chris Oyakhilome.