News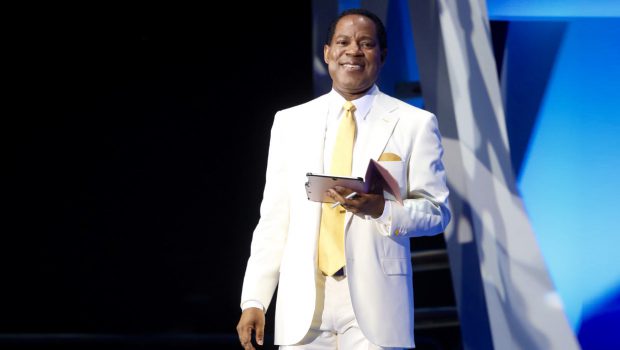 Published on January 8th, 2023 | by Alberto Krinsky
0
Pastor Chris and COFI invest N1 billion in Africa's future
It is no secret that Pastor Chris Oyakhilome enjoys investing in young talents and Africa's future.
In fact, over the past 10 years, his non-governmental organization, the Chris Oyakhilome Foundation International (COFI), has invested more than 1 billion Nigerian Naira in families across Africa.
It was revealed by the Chief Operating Officer of Christ Embassy, Pastor Ifeoma Chiemeka, at a press conference celebrating the 10-year anniversary of the Future Africa Leaders' Awards (FALA).
It is an annual award show where Pastor Chris Oyakhilome honors and rewards young Africans who have made a significant positive impact on their local communities.
According to Pastor Ifeoma Chiemeka, the organization behind the award show, the Future Africa Leaders' Foundation (FALF), has motivated 73,829,127 youths to develop 25,848,816 sustainable projects that have benefitted 17,823,160 families in 54 countries across Africa.
Teaching about elections and leadership
At the press conference, Pastor Ifeoma Chiemeka mentioned some of the projects carried out by young Africans.
"To eradicate poverty and foster economic growth, a food and resource material distribution was carried out in Malawi where over 500 orphanage children were provided with foodstuffs, hygiene kits, relief items and educational materials," the pastor said.
A project has also been carried out in Nigeria to teach and educate citizens about voting in elections. The campaign prompted youths all over the country to get involved in politics and various political activities.
The Future Africa Leaders' Foundation hosted a program in Benin where 10 educational institutions were toured in order to teach the students about leadership success and to inspire them to develop the country in a sustainable way.
More than 1,500 students were impacted during that campaign.
The Future Africa Leaders' Foundation also organized a leadership and management program for youths through an initiative called School of Learning.
The foundation hosted the program because it was concerned about the knowledge gap that was emerging due to the ASUU strike in Nigeria.
Pastor Chris celebrated young African leaders
Pastor Ifeoma Chiemeka mentioned all of these initiatives as the Future Africa Leaders' Awards celebrated its 10-year anniversary.
At the 2022 event, which was held on Saturday, December 31st, Lesbey Petmia Lebaga was named the Star Prize Winner by Pastor Chris Oyakhilome and received $25,000 to continue her work.
Lesbey Petmia Lebaga demonstrated exceptional leadership and innovation in the field of science and technology in her native Cameroon.
She organized conferences and seminars that benefited more than 8,000 young people and created an online clinic that has been positively received by more than 500 users.
Through her efforts, over 1,000 patients received free Hepatitis B and HIV/AIDS screenings and were referred to medical care.
Nine other young leaders were recognized at the Future Africa Leaders' Awards at the end of December 2022.
They were:
Gracious Mazivanhanga from Zimbabwe
Hidaya Tlemcani from Morocco
Victor Eyo from Nigeria
Grace Lekwuwa from Benin Republic
Portia Manyaya from Ghana
Azariah Tendayi Chidzungu from Malawi
Bakaki Yusuf from Uganda
Princess Mayamiko from Zambia
Elizabeth Aguil from South Sudan
They all received $10,000 to continue their work in their communities.