Quotes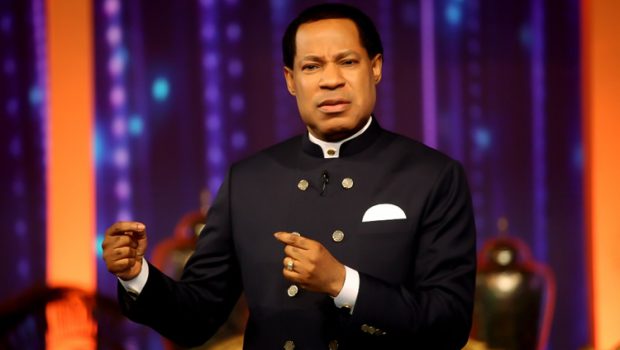 Published on April 19th, 2023 | by Alberto Krinsky
0
Pastor Chris: "Always remember to protect your good character"
Pastor Chris Oyakhilome has suggested going through the Bible verses from the Book of 2 Peter 1:5-7 MSG. It says:
"So do not lose a minute in building on what you have been given, complementing your basic faith with good character, spiritual understanding, alert discipline, passionate patience, reverent wonder, warm friendliness and generous love…."
The Christ Embassy founder interprets this verse by stating that people may frequently encounter individuals who permit their good character to be ruined or negatively influenced by the poor behavior of others.
For instance, if someone repeatedly gets no answer, they might cease wishing their neighbor a good day. Making such a choice is letting their poor behavior alter their otherwise admirable character, according to Pastor Chris Oyakhilome.
"It does not make sense for you to misbehave if someone, like that unfriendly neighbor, takes advantage of your good manners," the pastor explains.
"Keep up your moral integrity. Continue being kind and caring; it will only benefit you. Before altering good behavior, ask yourself, 'Was it right for me to do what I did?' If it is right, there is no reason to modify your behavior just because someone else did not," he adds.
Pastor Chris Oyakhilome urges people not to be affected by the adverse conduct, remarks or treatment of others.
"Respond to people who wrong you or intentionally use you instead with love. You will defend your spirit and foster love, harmony and unity if you behave this way. Remember to make the moral decision of not letting the bad behavior of someone else affect your good character," he says.
Pastor Chris: "Let the essence of God within you flow out like a stream"
In his further elaboration, Pastor Chris Oyakhilome instructs how to be aligned with God to protect people's energies and stay safe from negative influences.
He says we people affirm this: "I refuse to allow the inadequacies of others to rub off on me or change my disposition."
"I am whom God says I am. I am a bright light, shining amid a broken and corrupted generation. When I am aligned with the word of God, my mind is continually rejuvenated, and I walk in God," he explains.
Therefore, Pastor Chris Oyakhilome emphasizes that people should never resent others for what they did to them. People learn to forgive.
"Instead of being motivated to forgive people who have wronged you by their apologies, let your love for God fill your heart. Let the essence of God within you flow out like a stream as you relate with others in love," the pastor says.
According to him, people should keep their heart forgiving at all times, and they will live a happy, fascinating life where they can constantly appreciate the good things about other people.
"Your life will be a daily expression of joy unspeakable and full of glory and experience the awesome blessings that God has delivered to you through salvation," the pastor said.