Quotes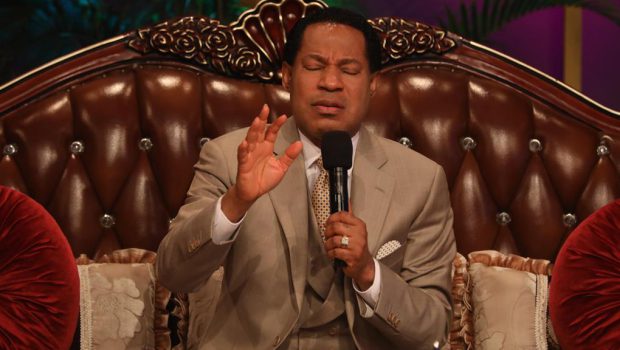 Published on March 23rd, 2023 | by Alberto Krinsky
0
Pastor Chris: "Your spirit is guided into all truth"
As the LoveWorld congregation prepares for the Global Day of Prayer with Pastor Chris Oyakhilome, they should keep up with their daily affirmations, according to the pastor.
This Global Day of Prayer will occur from Friday, March 24th, to Saturday, March 25th. The program starts at 6 PM GMT+1 or 1 PM EST and will be live streamed on all LoveWorld networks.
Begin to prepare your heart now to receive the word of God this March. Do it by keeping up with your daily affirmations. You will receive even more miracles than you can imagine.
Pastor Chris: "The truths of God are unveiled to your spirit"
Pastor Chris Oyakhilome urges LoveWorld members to affirm to themselves that the greatness, the power, the victory, the majesty and the kingdom are theirs because the Lord has conferred these onto them.
"There is order in your life. Your life is excellent and full of glory, crowned with honor, and the pleasure of the Lord is prospering through you," he says and continues:
"The Holy Spirit is my coach; thus, my spirit is guided into all truth. I have wisdom for ministry, my job, business, relationship, finances, health and family. Life is not a mystery to me because the Holy Spirit teaches me everything."
Pastor Chris Oyakhilome further says: "The truths of God are unveiled to my spirit, and by these truths, I walk in the realms of glory. I am an associate of God-kind, a partaker of His grace, glory and the expression of His righteousness."
"You have been given all things that pertain to life and Godliness"
Pastor Chris Oyakhilome asked LoveWorld members to continue their affirmation by saying: "All my needs are supplied according to God's riches in glory by Christ Jesus, despite inflation, recession and the global economic meltdown. I have been given all things that pertain to life and Godliness. Hallelujah!"
"Therefore, be convinced that the gospel is God's saving power to everyone who believes. Be resolute in your commitment to winning more people to Christ, snatching many out of the kingdom of darkness into the glorious liberty of the sons of God," the pastor added.
He then asked people to say to themselves: "The host of Heaven divinely backs me, and the Spirit of excellence is at work in me, both to will and to do of God's good pleasure."
"Finally, boldly say the same things God has said concerning you in His word. Remember that the battle is not yours – the battle belongs to the Lord. That belief is what takes you beyond salvation to enjoy the benefits of salvation," Pastor Chris Oyakhilome said.