Events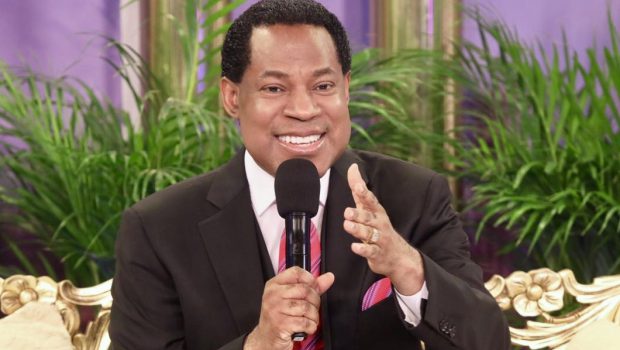 Published on March 16th, 2023 | by Alberto Krinsky
0
Only 1 day to go for the Healing Streams Live Healing Services with Pastor Chris
From all around the world, people eagerly wait for the start of the new Healing Streams Live Healing Services hosted by Pastor Chris Oyakhilome.
The event will start this Friday, March 17th, and continue through Sunday, March 19th. Every day, the service kicks off at 3 PM (GMT+1).
You can still register for the event on the Healing Streams' website.
All LoveWorld networks, including CeFlix and the Christ Embassy website, will stream the service live.
As the sick are recovered and insights are shared, beautiful miracles will occur, and fellowship will be enriched. Register today and see what miracles God has in store for you!
Healing Streams participant: "I can walk with ease again"
Over the years, many people have received their healing at Pastor Chris Oyakhilome's Healing Streams Live Healing Services. One of them is 33-year-old John Andrews.
He lived with intense pain in his lower back for 20 years. It was a result of leg length discrepancy, and the condition caused him so much discomfort and limitations.
As the years went by, he found engaging in simple activities challenging, including walking or standing for a long time. He later on had to come up with different ways to cope with the intensifying pain.
Although he used all the assistance he could find, all treatments and physical therapy had no lasting results. A divine opportunity came when he heard of the Healing Streams Live Healing Services with Pastor Chris Oyakhilome.
During the service, the pastor gave instructions to put a hand on the area that needed healing. By that point, John Andrews was overflown with emotions of love and gratitude, and he acted on this divine instruction.
After the program had finished, a most notable change occurred to John Andrews; He looked at his legs, and they were perfectly equal. He was crying with joy and could not stop thanking the Lord.
Since that event, he has experienced beautiful changes.
"I can walk with ease again to any place I wish. I do not need to worry about back pains anymore. Glory to God. Hallelujah," he said.
Pastor Chris instructs participants: "I am filled with the divine life of God"
In order to better prepare for the Healing Streams Live Healing Services, Pastor Chris Oyakhilome suggests that participants go over their daily confessions.
One of them is the following:
"I am the brightness of the glory of God. I am above sin, illness and death. I am kept healthy and strong every day by the glory of God. The joy of the Lord strengthens me. I get stronger and stronger by the day since my body is the temple of the Holy Ghost."
Pastor Chris Oyakhilome emphasizes additional words participants should say to themselves: "The Holy Spirit is in the words I speak, and life is in the words I speak. The words I speak carry power; if I speak in the name of Jesus, the thing is established. Today, I declare that I am always preserved in health."
Finally, the pastor wants believers to declare the following:
"I refuse to accept any illness, hindrance or limitation in my life. Refusing to fear, refusing to give up, and refusing to be sick is what I refuse to do. My body will not be subjected to any sickness or disease. I am more than a conqueror; I am filled with the divine life of God. Praise the Lord."