Events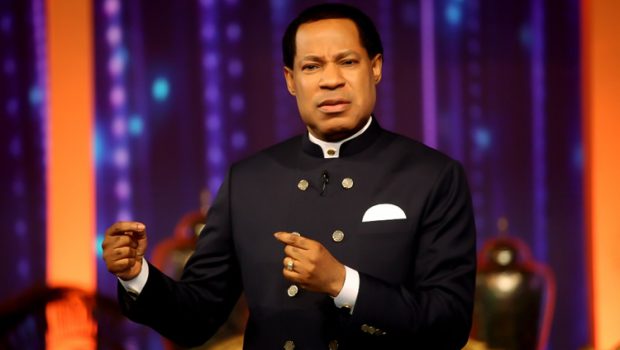 Published on March 13th, 2023 | by Alberto Krinsky
0
Get ready for Pastor Chris to conduct his Healing Streams Live Healing Services
From all around the world, people eagerly wait for the start of the new Healing Streams Live Healing Services hosted by Pastor Chris Oyakhilome.
The highly anticipated event will start on Friday, March 17th, and continue through Sunday, March 19th. Every day, the event kicks off at 3 PM GMT+1.
Registrations for the program take place on the Healing Streams' website.
All LoveWorld networks, including CeFlix, the Christ Embassy website and the Healing Streams' website, will stream the Healing Streams Live Healing Services live.
Beautiful miracles and enriched fellowship will happen during the recovery of the sick and sharing of insights.
Here are some examples of people who have been healed by Pastor Chris Oyakhilome at previous Healing Streams Live Healing Services sessions.
From epilepsy to painful pimples: Read the healing testimonies here
35-year-old Sylvia Shaanika from Namibia suffered from epilepsy since 2006.
When she participated in Pastor Chris Oyakhilome's Healing Streams LiveHealing Services, she received immense healing. So much so that she does not need to take her medications anymore. She stopped having seizures and always remembers to thank God for the incredible healing she received that day.
Another former participant, Lerato Damane from South Africa, shared that her baby niece had been covered with big pimples on her head and neck.
"Those pimples were so painful, and the baby could not sleep. She was crying, and boom, we heard about the Healing Steams, and when the pastor said we should lay our hands on our sick loved ones, we did," Lerato Damane said.
Miraculously, the following day, Lerato Damane and her sister noticed no traces of the painful pimples. The baby was finally healed. From that day on, Lerato never stopped thanking and praising the lord Jesus Christ for the incredible healing her niece received.
Pastor Chris helped woman receive back her menstruation
Nelie Ike from Nigeria was also healed by Pastor Chris Oyakhilome at a Healing Streams Live Healing Services session.
"I have prayed to God to have a baby boy. My menstruation stopped just before the Healing Streams, and all cycle feeling went off. I tested for pregnancy, and it came negative. I did another test that said one of my hormones had gone so low," she explained and continued:
"I was devastated because I had hoped to conceive him before the end of the year. I prayed and called back my hormones and period, but I knew the Healing Streams would bring the breakthrough. So, I prepared excitedly and patiently waited. Then the Healing Streams came, and I received my miracle."
A few days after Pastor Chris Oyakhilome's Healing Streams Live Healing Services, Nelie Ike received her cycle symptoms back with full force, and today, she is having healthy menstruation.
"I know I am in for the bigger pregnancy miracle this month. Thank you, Jesus! Thank you, Pastor Chris and the Healing Streams team. May God reward you all," she said.
Pastor Chris Oyakhilome has told LoveWorld members to tell themselves the following confession before the upcoming Healing Streams Live Healing Services.
"Out of my belly flow rivers of living water; therefore, I dispense life and health to my world. The life of God is at work in every fiber of my being, in every cell of my blood, and in every bone of my body. Sickness cannot stay around me; when I arrive, sickness checks out. Glory to God."