Events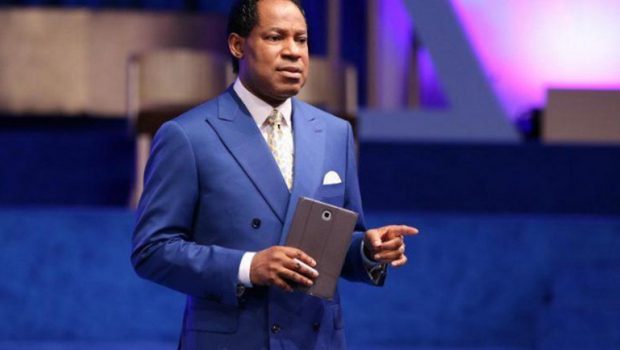 Published on August 10th, 2020 | by Alberto Krinsky
0
New "Your LoveWorld" round slated for next week
To much joy for the LoveWorld community, Pastor Chris Oyakhilome has added an additional week of "Your LoveWorld with Pastor Chris" prayers.
The new week will run from Monday, August 17th until Sunday, August 23rd. Every broadcast will be available for live streaming on all LoveWorld networks at 7 PM GMT+1.
Chris Oyakhilome announced the continuation of the popular prayer weeks during August's Global Communion Service where he declared it to be the Month of Recovery.
"Remember, because it is the Month of Recovery, the opportunities that you missed – you can get them back and win souls. Win souls like never before and the power of whatever it is that you do would be several times what it would have been because you are recovering all by God' s special grace that is granted you in this time and in this hour," he stated during the service.
Prayer weeks and Global Days of Prayer
The Christ Embassy leader's weekly prayers emerged after the COVID-19 outbreak. Pastor Chris Oyakhilome and Pastor Benny Hinn initiated a Global Day of Prayer against the coronavirus on March 27th, which was watched by 3 billion people worldwide. From then on, the prayer weeks were introduced.
They have proven to be very popular and have been extended several times. The round starting next week is season 2 phase 4.
During the pandemic, Pastor Chris Oyakhilome has been hosting additional Global Days of Prayer and a Special Easter Sunday Service, which attracted 3.25 billion online viewers.
Helping people in need
Pastor Chris Oyakhilome has had some busy months during the coronavirus pandemic. Apart from all of his Global Days of Prayer and "Your LoveWorld with Pastor Chris" prayer weeks, he has also been helping people and ministers all over the world.
Lots of people have been further impoverished due to the pandemic, so Pastor Chris Oyakhilome reached out a helping hand. He and the LoveWorld community has donated food relief packages, containing food, Christ Embassy books and other necessities, to thousands of people in Nigeria, the UK and Uganda, for instance.
In the end of July, two of LoveWorld's digital channels, KingsChat and CeFlix, also hosted an online Social Media Week.
KingsChat is the social media platform used in the ministry led by Pastor Chris Oyakhilome where people can post, comment, like and share views as well as get information about what is up in the Christ Embassy community.
CeFlix is a video and streaming platform created by Christ Embassy with the intention of making divine messages easily accessible to everyone.
On CeFlix, you can watch Christian news, prayer services, concerts, music videos, award shows and much more. The website also streams all LoveWorld events live and uploads them afterward for on-demand service so you can watch them on the go.