Events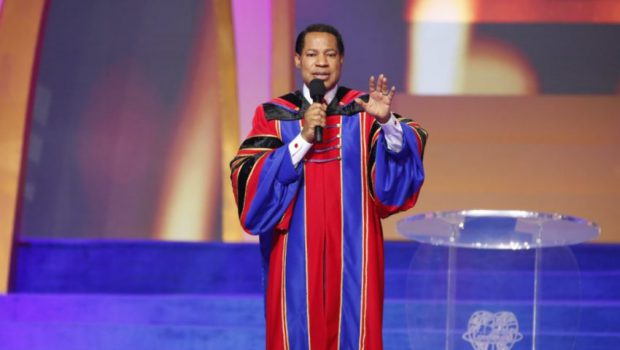 Published on August 14th, 2023 | by Alberto Krinsky
0
Pastor Chris Oyakhilome: LoveWorld Specials Season 7 Phase 7
Join Pastor Chris Oyakhilome for a fantastic journey of spiritual learning during the upcoming 'Your LoveWorld Specials Season 7 Phase 7'.
This event provides a unique opportunity to stay informed about current global events and uncover revelations about the kingdom's mysteries, guided by prophecies inspired by the Holy Spirit.
It's a moment to connect, receive teachings, and experience the incredible power of God's love.
Prepare for a three-day journey of impactful messages led by Pastor Chris Oyakhilome, the Man of God.
The event will be broadcast live from Wednesday, August 16th, to Friday, August 18th, at 7 PM GMT+1 on all LoveWorld networks, including CeFlix and the Live TV App.
During past LoveWorld Specials sessions, Pastor Chris has shared powerful quotes.
As we approach Your LoveWorld Specials Season 7 Phase 7, be ready to be inspired and empowered as Pastor Chris Oyakhilome imparts his wisdom during this exceptional event.
Insights from previous Your LoveWorld Specials:
"By the power of God. God is showing you a greater way to live and better opportunities. God will give your ideas" : This quote highlights that God's divine power can bring improved opportunities in your life. It emphasizes that God is the source of creative ideas and inspiration.

"Do not put your trust in the promises of men": This quote advises against relying on human promises. Instead, it encourages placing trust in God's guidance and promises.

"God knew that the spiritual principle is what will promote you. The promotion comes from the Lord. Therefore, do not put your trust in the promises of men. Always trust God and the Holy Spirit and let them lead the way on your divine path to prosperity": This quote emphasizes that sticking to spiritual principles results in personal growth. It also shows the role of the Holy Spirit in guiding one toward a prosperous life.

"The leaders who condemned Jesus to death, including those who crucified Him, have the greater offense. Righteous men are condemned to death by them. It is all because they do not know what they are doing": In this quote, the Man of God focuses on how the people involved in the decision to condemn and crucify Jesus were spiritually blinded.

"If you are born of the word of God, you should be the word of God since you are the offspring of the word. That is exactly who we are": This quote encourages individuals who have embraced God's word to embody its teachings.
Major Events Coming Up
Get ready for the next big thing: Global Kids Connect with Pastor Chris (GKCPC) 2023.
This exciting event on September 10th, 2023, is a fantastic opportunity for children to experience the love of God.
Join in for an enriching day filled with worship, testimonies, games, and even Q&A sessions with Pastor Chris.
Don't miss out! Register your children today at www.lovetoons.tv/gkcpc. It's their time to connect and grow in faith.