Events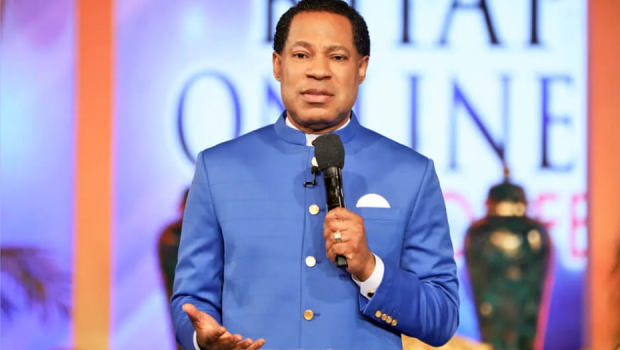 Published on June 1st, 2023 | by Alberto Krinsky
0
Countdown: Pastor Chris' Global Ministers' Classroom airs tomorrow
The Global Ministers' Classroom will begin Friday, June 2nd, at 2 PM GMT+1, and concludes with a special plenary session with Pastor Chris Oyakhilome on Saturday, June 3rd.
You can still sign up for it on the Global Ministers' Classroom's website.
All major global networks, including LoveWorldSAT and ISM, will broadcast the event live.
All ministry leaders, pastors and church workers are invited to this 24-hour Global Ministers' Classroom program.
The program draws thousands of ministers worldwide and inspires them with powerful sermons and inspiring testimonies.
While participants wait for the event to begin, Pastor Chris Oyakhilome has offered his words of wisdom on how to fulfill all ministries in the gospel.
Pastor Chris: "Always remember that you are fully responsible for bringing salvation in your world"
Pastor Chris Oyakhilome reminded attendees to fulfill their ministry in the gospel around the world as their sacred responsibility and be passionate to do all it takes to fulfill it.
"Always remember that you are fully responsible for those in your world, to bring them the message of salvation," he said.
"But none of these things move me, neither count I my life dear unto myself, so that I might finish my course with joy and the ministry, which I have received of the Lord Jesus, to testify the gospel of the grace of God," he added.
Pastor Chris Oyakhilome referenced a passage, Acts 20:24, which says, "However, I consider my life worth nothing to me; my only aim is to finish the race and complete the task the Lord Jesus has given me."
He went on to say that the Apostle Paul took personal responsibility for the gospel. The gospel, to him, was a sacred trust. He affirmed this in his epistle to Timothy, when he said, "According to the glorious gospel of the blessed God, which was committed to my trust," (1 Timothy 1:11)
"God counted you to be faithful"
Pastor Chris Oyakhilome went on to explain that God has counted believers faithful and committed the gospel to their trust. Therefore, people should fulfill their ministry in the gospel, according to the pastor.
He mentioned a situation in which the Apostle Paul encountered several obstacles and challenges while preaching the gospel, but he remained undaunted.
"Even when the Holy Ghost expressly testified that he was going to suffer afflictions and be imprisoned as he preached the gospel (Acts 20:22-23), he remained resolute and focused," he explained.
"His response is what we read in our opening verse. He was determined to finish his course with joy," Pastor Chris Oyakhilome added.
According to him, a person's attitude should be the same. He instructed believers to refuse to be moved by the problems and difficulties that they might face in preaching the gospel.
"Always remember that God counted you faithful, and that is why He has put you into the ministry. So, like the Apostle Paul, be determined to fulfill your ministry in the gospel and finish your course with joy," he concluded.