Events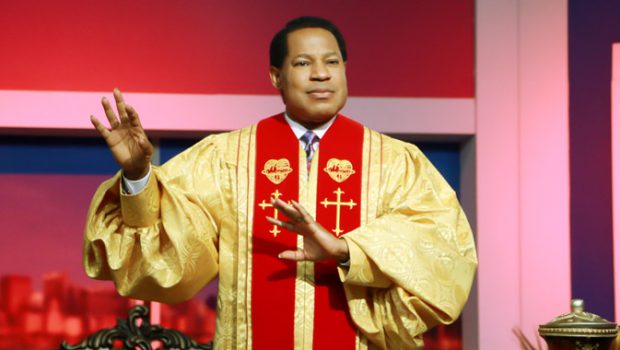 Published on November 23rd, 2022 | by Alberto Krinsky
0
Coming up: Pastor Chris' Global Communion Service
The end of November, the Month of Insight, is soon coming to an end. It means that Pastor Chris Oyakhilome's Global Communion Service for December is approaching.
The event, where Pastor Chris Oyakhilome will reveal the theme of December, takes place on Sunday, December 4th at 4 PM GMT+1 and will be shown live on all LoveWorld tv channels and internet platforms.
The pastor gives every month a theme at his monthly Global Communion Services. November was named the Month of Insight on Sunday, November 6th.
"This month of November is the Month of Insight, and the spirit of God is going to lead you in a very special way," the LoveWorld President said when he presented the theme.
He also mentioned that the LoveWorld community would receive insights beyond imagination in November.
"You are going to have insight like you never had before. You are going to see deep things of God like you never knew before," he said and continued:
"The manifestation of the Holy Ghost in your life like never before. He will unveil things to you, He will reveal things to you. He will grant you understanding like you never thought possible. Lift your hands in worship. It is your Month of Insight."
Pastor Chris gets hospital named after him
November was a busy month for Pastor Chris Oyakhilome, who got Igbinedion University's teaching hospital named after him.
The Nigerian university's teaching hospital is now called the Pastor Chris Oyakhilome Teaching Hospital.
The founder of the university, Chief Gabriel Osawaru Igbinedion, also gave Pastor Chris Oyakhilome an honorary Doctorate of Science degree for his contributions to humanity and national development.
In his acceptance speech, the LoveWorld President recounted how he met the university founder in 2019, who was then in a wheelchair.
"My heart was full of joy just to see him today. I met him for the first time in 2019. If you ever lived in Benin City, there is no way you would not have known about Chief Igbinedion. We grew up knowing his name and then in 2019, I got a message that Chief Ogbinedion wanted to see me. I was in South Africa, so I thought maybe there was a miscommunication, so I asked many questions to be sure," Pastor Chris Oyakhilome explained.
"We set a date, and he came. Chief was in a wheelchair. He had been incapacitated. When he came, he could not walk. I looked at him, and we sat together. I sat close to him. Jesus Christ is the same yesterday, today and forever. I put my hands on his knees, and he has faith like a child," he added.
Subsequently, Chief Gabriel Osawaru Igbinedion got up on his feet and walked to his car without any further ado.
"I went to visit him afterwards. He has been singing praises to God in this place, he has been leading in the songs of praise. Maybe you do not know why a man like this will be thinking so much about God. He received the Holy Spirit, speaking in tongues so you are looking at a man who is filled with the Holy Spirit, and he speaks and prays in other tongues. That is the man you are seeing," Pastor Chris Oyakhilome said.
Preparing for 2023 at the IPPC
The annual International Pastors' and Partners' Conference (IPPC) ran from Monday, November 14th to Sunday, November 20th with invited participants from all over the world.
During the conference, attendants celebrated the milestones already achieved this year and prepared themselves for the year to come, gathering inspiration for their services in 2023.
Like in previous years, the International Pastors' and Partners' Conference consisted of multiple subevents.
They included the International Media Connectors' Conference (IMCC), the International Teens Pastors and Leaders' Conference (ITPLC), the LoveWorld Exhibition and the Loveworld Presidential Awards.
LoveWorld ministers, including Pastor Chris Oyakhilome himself, were teaching and ministering at the week-long event.
Pastor Chris finishes November in style
Pastor Chris Oyakhilome is now finishing November, the Month of Insight, with the third edition of the LoveWorld Festival of Music and Arts.
The festival kicks off at the LoveWorld Crusade Ground in Aseese, Nigeria today, Wednesday, November 23rd, and runs until and including Sunday, November 27th.
The LoveWorld Festival of Music and Arts consists of parades and carnival floats, discussions, a trade fair, workshops, an exhibition, film premieres, a film festival, outdoor movie screenings, a praise night with Pastor Chris Oyakhilome, music, dance, sports, a fashion show and a bonfire night.