Events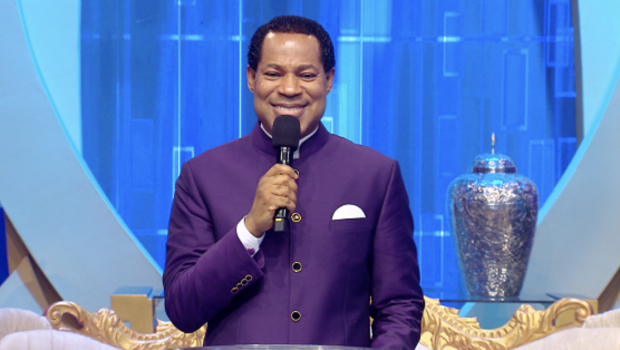 Published on May 2nd, 2023 | by Alberto Krinsky
0
14th edition of Pastor Chris' Praise Night inspires across the globe
On Sunday, April 30th, Pastor Chris Oyakhilome hosted the 14th edition of the Praise Night event.
It is always a special event for the LoveWorld family to attend Praise Night with Pastor Chris Oyakhilome. Celebrating the 14th edition of the event was an unforgettable festivity of LoveWorld members' faith in God.
The pastor began his sermon at Praise Night by explaining that God can only receive praise consistent with His words and His will.
Some people who joined the event may not fully know the Lord, so at Praise Night, they could receive salvation.
After a spirit-lifting rendition of the song "Arise Now" performed by the LoveWorld choir, Pastor Chris Oyakhilome recited the exact words believers should declare in their prayer to God.
"Oh Lord, God, I believe in Jesus Christ, the son of God. I believe He died on the cross to save my soul, and I believe God raised Him from the dead, and He is alive today," he said and added:
"I confess with my mouth that Jesus Christ is the Lord of my life; and by my faith in His name, I receive eternal life into my heart. Thank you, Lord, for saving my soul. I am blessed with eternal life now and born again. From this day, I am a child of God, Amen."
The Christ Embassy founder then ensured believers that if they pray that specific prayer, God will surely hear it, and salvation shall be theirs.
Pastor Chris: "Our heart and our attitude are significant factors for praising God"
The LoveWorld choir then sang the celebrated songs "The I Am," "What A Mighty God You Are," "Worthy is the Lamb" and "The Only God there is."
Later on in the event, Pastor Chris Oyakhilome instructed the audience to lift their hands to worship and honor God and thank Him from the bottom of their hearts.
"What gracious words He speaks to us because of His love for us," Pastor Chris Oyakhilome said.
After another singing session from the LoveWorld choir, the pastor told everyone to go through their scriptures.
Everyone in the audience read Psalms 19:1-10. It starts by saying, "How clearly the sky reveals God's glory. How plainly it shows what He has done."
Pastor Chris Oyakhilome then explained how important it is to remember that when doing things for the Lord, the sincerity of our heart and our attitude while doing it are significant factors.
God searches all hearts and understands all the thoughts and goings-on of our minds. He seeks a perfect heart and a willing mind, according to the pastor.