Quotes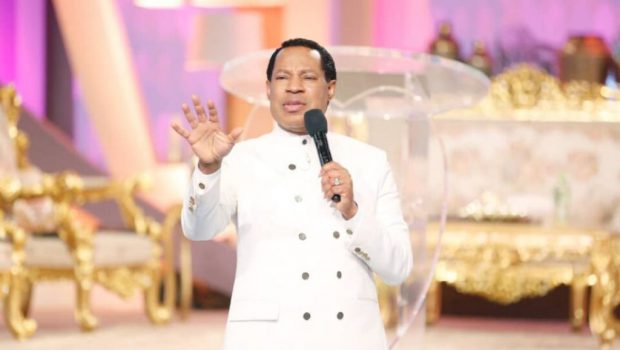 Published on September 7th, 2023 | by Alberto Krinsky
0
Top Quotes from Pastor Chris Oyakhilome
Pastor Chris Oyakhilome, the influential Nigerian leader and founder of LoveWorld Incorporated, also known as Christ Embassy, has inspired millions of believers worldwide.
Through his dedicated ministry, which includes roles as a pastor, educator, healing minister, and television presenter, Pastor Chris Oyakhilome dedicates his life to spreading the word of God.
His impactful journey includes authoring many books and delivering countless inspiring sermons to inspire and uplift individuals from all walks of life.
Now, let's explore into some of the most inspiring quotes from Pastor Chris Oyakhilome that have touched the hearts and souls of believers across the globe:
Inspiring Quotes by Pastor Chris Oyakhilome
The Reign of Kings

"Kings don't beg, they decree. They have only one destiny and that's to reign. God has made you king. Reign and rule, refuse to beg!"

Guidance from the Holy Spirit

"The human mind, at its very best, is limited and as a result can't be a sure guide for the Christian. Due to the limitation of human understanding, we're unable to tell those things that are good for us or make the right choices until we look into the Word and allow the Holy Spirit to guide us."

The Principle of Giving

"One of the most profound principles in the Word of God that guarantee a continuous increase in finances is the principle of giving. Not too many people are as excited to give, as they are to receive; meanwhile, the promised blessing isn't to the receiver but to the giver."

God's Unconditional Love

"Think about a God who isn't just loving but is also all love! Even when we inadvertently do or say the wrong things, in His love, He made provision for our automatic cleansing."

Focus on Your Destination

"As a Christian, you ought to be less concerned about where God is bringing you out from, rather, focus on where He's taking you to."

Chosen by God

"How inspiring and comforting this is! God chose you before the foundation of the world to be holy and without blame before Him in love and predestined you to be accepted in His presence. Long before He laid the foundations of the earth, He had you in mind. He knew you, accepted you, and settled on you to be the focus and object of His love."

Righteousness as a Gift

"You aren't holy or righteous because of your actions, but because you live in the presence of God and have His nature of righteousness. He gave you His righteousness as a gift."

The Healing Power of the Word

"The Word of God does much more for your spirit than physical food. If you'll stay in the Word, you'll always be healthy and sound. If you meditate on the Word, it'll cure that blood condition, get rid of the HIV, heal your bones, heart, and skin, and produce life in you! It'll cure that wound that has defied treatment. Speak the Word to that infirmity; talk to that cancer; talk to your blood cells; command the diabetes to be healed! Keep yourself in health with the Word."

Born Great

"To become great, you have to be born great. If you are born again, then you are the seed of Abraham. That means you have greatness in you!"

Divine Health through Faith

"Many people know about healing, but most haven't been taught how to walk in divine health; so, when we preach divine health, they hear about it and get to know that divine health is theirs. That knowledge will impart faith to their spirits and activate the power of the Word in their lives to walk in divine health."
Read your daily Bible devotional by Pastor Chris Oyakhilome here.