Events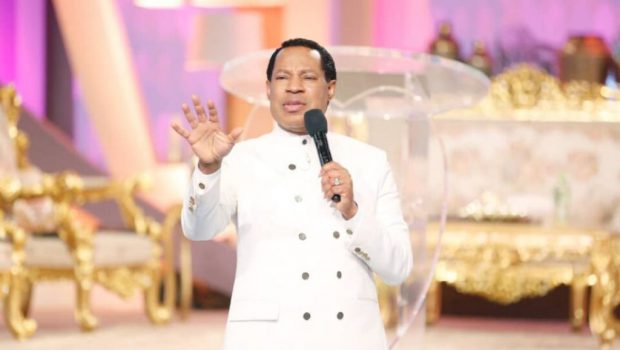 Published on June 22nd, 2023 | by Alberto Krinsky
0
Tomorrow begins the Global Day of Prayer with Pastor Chris Oyakhilome
It is only a day away before we celebrate with the great Pastor Chris Oyakhilome the much-awaited new edition of the Global Day of Prayer.
Members will be able to listen to the man of God live at the event through the LoveWorld Radio app. Also, participants from around the world will be able to watch the live stream on LoveWorld Networks and CeFlix.
Friday, June 23rd, and Saturday, June 24th, are the days for the 24-hour marathon of prayers. The program is scheduled to begin at 6:00 PM GMT+1.
Throughout this session, we will analyze many verses from the bible and gain the most valuable lesson regarding our prayer practice.
So, Join us and be part of a global movement that ignites hope, faith, and revival in our hearts and communities.
Global Day of Prayer observations from previous years
During the Global Day of Prayer in June 2020, Pastor Chris Oyakhilome taught his followers to apply the lessons they had learned during the months of praying earlier in the year.
The man of God said at the opening ceremony, "Today will be even more significant. The first one was to initiate what we wanted to do, and now it is a whole day—24 hours."
And so, for 24 hours, Pastor Chris Oyakhilome and Pastor Benny Hinn led prayer sessions at Christ Embassy.
The importance of praying was also highlighted by Pastor Chris Oyakhilome.
He said that God invited us to speak to Him because He intended to answer. Jesus taught us how to pray. From the scriptures, we learn about prayer.
"There are prayers by the prophets, prayers by the apostles of Jesus. Prayer is not a sign of weakness. Prayer is our faith talking to God," said the man of God.
"Prayer is our way of bringing the power of the Spirit of God to bear on our world", says Pastor Chris
At one point, not long ago, the man of God mentioned this valuable bible quote which says:
"And in that day ye shall ask me nothing. Verily, verily, I say unto you, Whatsoever ye shall ask the Father in my name, he will give it you. Hitherto have ye asked nothing in my name: ask, and ye shall receive, that your joy may be full (John 16:23-24)".
This is where Pastor Chris explains that prayer is our way of bringing the power of the Spirit of God to bear on our world. That is why He leads us always to pray and effect changes in our world.
He will never ask us to pray for something He didn't plan to give to us. He tells us to pray because He plans to answer.
Some people do not know this; so, they get discouraged when they pray and it seems what they are praying about has not materialized.
"If only they knew that the glory of God is in answering our prayers," said Pastor Chris.
"He delights in answering our prayers. He loves to see us actualize our hopes and dreams, and then we praise Him for it," added the man of God.
So, do not fret; pray for all that you desire and ensure yourself that God is always on your side.