Events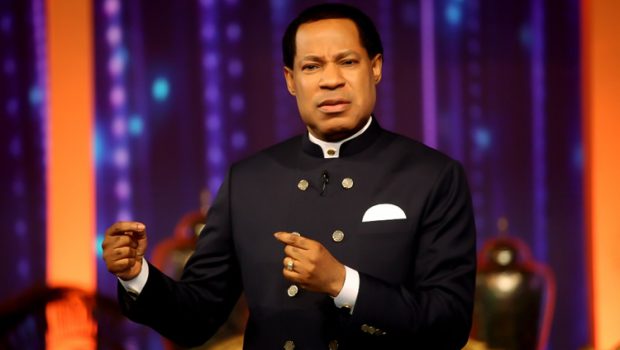 Published on April 25th, 2023 | by Alberto Krinsky
0
This Thursday: The Soul Winners Congress with Pastor Chris
Prepare yourself for the Soul Winners Congress 2023 with Pastor Chris Oyakhilome from Thursday, April 27th to Saturday, April 29th.
While LoveWorld members prepare for the congress, they can brighten their spirits, praise the Lord and proclaim their ongoing gratitude with daily affirmations. In that way, they can make the most of the Soul Winners Congress.
Pastor Chris: "I live victoriously through the word and by the Spirit"
Pastor Chris Oyakhilome has previously explained that no matter what the devil throws at you, you can stand firm in faith and use the all-powerful Name of Jesus. With His guidance, you can neutralize his fiery darts.
"Assaults from the forces of darkness do not subdue your body. Remember, you have the power to keep your body healthy with endless faith-filled confessions," he said.
Pastor Chris Oyakhilome emphasized that the Spirit of God lives in you and has given you dominion.
The Christ Embassy founder instructed people to say to themselves, "I live victoriously through the word and by the Spirit, over and above all infections, diseases and death."
"That same Spirit that raised Jesus from the dead lives in me and gives life to my physical body. I walk in divine health and am impervious to any infection or disease," Pastor Chris Oyakhilome added.
"Stop trying to get information from the devil"
Pastor Chris Oyakhilome later went into detail about the dangers people should be cautious of. He warned of potential demonic consultations.
He explained that for quite a long time, the devil has been causing chaos in particular churches, ministries and other similar circles.
This is because many ministers and pastors use demonic consultation instead of using the gift of discerning spirits. They ask the demon so many questions instead of just casting him out, according to Pastor Chris Oyakhilome.
"The devil is a deceiver. Therefore, stop trying to get information from him. He will tell you nothing but lies," he said.
"It is deeply concerning to notice that many Christians like to believe too much in what the demon is confessing when the minister are casting him out by conducting demonic consultation. And the minister himself believes those demonic confessions to be true," Pastor Chris Oyakhilome added.
He repeatedly reminded people that this type of flirtation will bring chaos to churches and families as well.