Quotes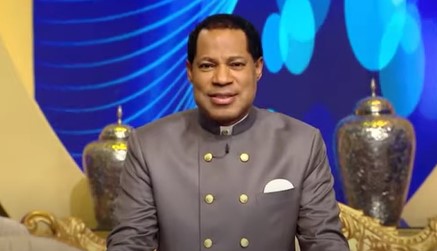 Published on September 21st, 2023 | by Alberto Krinsky
0
Rhapsody of Realities: A Daily Devotional by Pastor Chris
Pastor Chris Oyakhilome, the former president and founder of Christ Embassy, has consistently touched millions worldwide through his ministry.
Among the multitude of miracles, teachings, and blessings that have appeared through his guidance, one stands out: the Rhapsody of Realities.
About Rhapsody of Realities by Pastor Chris
Rhapsody of Realities is a daily devotional available in over 7000 languages and shared across nations.
With its themed chapters, verses, and reading plans, it serves as a spiritual guide, offering daily doses of faith, hope, and love to its readers.
This daily devotional was initially published in 2001 by LoveWorld Publishing. Over the years, it has expanded its global reach through translation partnerships and is now easily accessible through free iOS and Android apps.
Wisdom from Pastor Chris
Pastor Chris Oyakhilome has always shared words of wisdom. Some of the memorable quotes from him include:
"Until you prevail with God, you cannot prevail with men; your victory has to be spiritual first, before it is physical."
"The challenge may not go away when you pray, and when it doesn't go away, it simply means God believes that He has trained you enough to face it and win."
"Describing yourself by your earthly nativity is carnality. Being born again, your nativity is of divinity."
"There is nothing wrong with being poor; but there is everything wrong with remaining poor after you have discovered your riches in Christ."
"It's a Life of Joy"
Today's message from Rhapsody of Realities relates to the theme, "It's a Life of Joy."
As 1 Peter 1:8 declares, believers are filled with incredible joy through their faith, even without seeing. Regardless of life's challenges, a life enriched by the Spirit is one defined by joy, as Romans 14:17 declares:
"The Kingdom of God is not meat and drink; but righteousness, peace, and joy in the Holy Spirit."
A central lesson from this message is the encouragement to remain continually filled with the Spirit, as Ephesians 5:18 advises: "And be not drunk with wine, wherein is excess; but be filled with the Spirit."
Such a choice protects one from doubt and fear, offering the true essence of Christianity: a life filled with joy.
Nehemiah 8:10 states that the joy of the Lord is a source of strength.
A heart filled with joy continually manifests strength guides for victory and success.
Isaiah 12:3: "Therefore with joy shall ye draw water out of the wells of salvation."
Despite the world's myriad challenges, the message is clear: embrace joy daily and let it shine brightly, energized by the Spirit.
Closing Prayer
In reflection, let us offer this prayer: Dear Father, our hearts overflow with gratitude for the perpetual infilling of the Spirit, ensuring a life of triumph and authority.
We remain eternally joyful, celebrating a life of serenity and happiness in the Holy Ghost. All glory and dominion are yours forever, in Jesus' Name. Amen.
Further Study
For those interested in a deeper understanding, we recommend exploring these passages:
Psalm 5:11
Philippians 4:4
Thessalonians 5:16
Daily Scripture Readings
As part of our devotional structure, here are the daily scripture readings:
1-YEAR BIBLE READING PLAN: Galatians 4:21-5:1-15 & Isaiah 3-5.
2-YEAR BIBLE READING PLAN: Luke 23:44-56 & 2 Samuel 13-14.