Events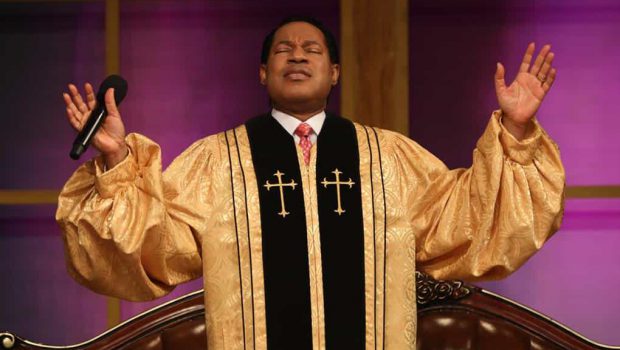 Published on September 20th, 2023 | by Alberto Krinsky
0
Pastor Chris's Healing Streams: Testimonies of Divine Healing
Pastor Chris Oyakhilome invites you to be part of a meaningful spiritual journey at the Healing Streams Live Healing Services, scheduled to take place from Friday 27th – Sunday 29th October 2023 at 3 p.m. GMT+1.
Why Attend the Healing Streams Live Healing Services led by Pastor Chris?
Experience Divine Healing: Under the holy hands of Pastor Chris Oyakhilome, attendees have reported miraculous healings. From chronic illnesses to conditions doctors declared irreversible, many have found relief and healing.
Strengthen Your Faith: The Healing Streams is not just about physical healing. It is an opportunity to strengthen your belief, find inspiration in the teachings of the scripture, and experience God's love like never before.
Witness Miracles: Even if you are not seeking healing for yourself, the atmosphere at the event charges the atmosphere with faith and miracles. Witnessing these divine interventions can be a transformative experience.
Join a Global Community: The Healing Streams Live Healing Services is a community of believers from around the world. It's an opportunity to share testimonies and build lasting spiritual bonds.
Receive Spiritual Enlightenment: Beyond the physical healings, Pastor Chris shares the Word of God, offering guidance, teachings, and wisdom for your daily life
It's Accessible to All: The event broadcasts live in all the LoveWorld Networks, allowing you to attend from anywhere in the world. All you need is a connection and faith.
Free Registration: The event is open to everyone and requires no entry fee. You can easily register here and be a part of this divine gathering.
In the words of many past attendees, the Healing Streams Live Healing Services is not just an event; it is a spiritual awakening.
Hosted by the respected Pastor Chris Oyakhilome, it promises to be an event to strengthen your faith and witness miracles.
Don't miss out on this opportunity to transform your life.
Testimonies from previous Healing Streams Live Healing Services 
Bongai from Australia struggled with the painful effects of Fibromyalgia and persistent back pain for years. 
Everyday tasks, like carrying groceries, became challenging due to the intense discomfort. However, after participating in March's Healing Streams Live Healing Services with Pastor Chris Oyakhilome, Bongai experienced a significant transformation.
In her own words, "Father, I will testify of your goodness. Indeed, I am healed, fully restored to my former glory. Thank you, pastor sir, for answering the call. Because of you, I am healed!!".
Sylvia Shaanika, a 35-year-old woman from Namibia, had been battling epilepsy since 2006. However, during the recent Healing Streams Live Service led by Pastor Chris Oyakhilome, something extraordinary happened. 
Sylvia shared her life-changing testimony:
"During the last Healing Streams Live Service, I made up my mind, and I received my healing. Praise God, I stopped taking pills, and I'm doing my confession every day. I haven't had a seizure. Glory to God, I'm healed." These testimonies stand as powerful evidence of the influence of faith, prayer, and Pastor Chris's Healing Streams Live Healing Services. They offer inspiration to anyone in search of healing and divine assistance.