Quotes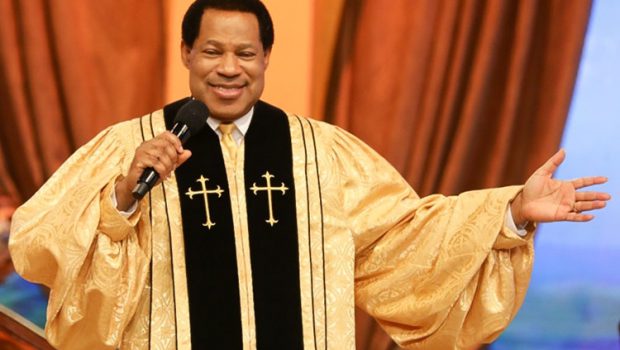 Published on June 29th, 2023 | by Alberto Krinsky
0
Pastor Chris: "You are blessed and highly favored"
As we continue our successful and inspiring 7-day Global Prayer and Fasting event, let us remember the words of Pastor Chris Oyakhilome about being blessed and highly favored.  He quoted the Bible and it says:
"To the praise of the glory of his grace, wherein he hath made us accepted in the beloved (Ephesians 1:6).
Pastor Chris explained the meaning of the word "accepted"; He says in the scripture above is "charitoo" (Greek), and it means to grace.
"That is, to be imbued with special honor; make accepted, or be highly favored," says Pastor Chris. "So, the scripture should actually read, '…He has made us highly favored in the beloved.'" The man of God stated.
The Pastor even mentioned someone in Scripture who got such a description, and that someone was Mary. He then mentioned Luke 1:28 which says, "And the angel came in unto her, and said, Hail, thou that art highly favored…." And that is exactly what God is telling you; you are blessed and highly favored.
"Mary was blessed and highly favored because she was to carry Jesus in her womb through the Word", explained the man of God.
He added, "Today, you are carrying Jesus in your spirit through the Word. His Word is not just in you, His Word is your life, for you are born of the Word. What a life He has given us!"
"Make the choice that only His love and works of righteousness will effuse from you to your world", says Pastor Chris
With all that said, you might ask what does it mean to be favored?
The Pastor explained that it means you are blessed beyond measure; you are blessed by God even when you don't seem to deserve it.
"In essence, look beyond your ability and whether you qualify; God Himself is your ability and sufficiency. That's what it says in 2 Corinthians 3:5, 'Our sufficiency is of Him,' elaborated the man of God.
Essentially, Pastor Chris explained that being highly favored means everything you do prospers. Even when others fail or make losses, you excel, because you are sponsored by the Spirit; he orders your steps.
Even if you were surrounded by critics and detractors, it will make no difference because you are a man or woman of God, piloted by grace.
"As the favor of God is manifested on your behalf, doors and opportunities which cannot be humanly explained are open to you," stated the man of miracles.
He then went on to quote the bible again which says, "And God is able to make all grace (every favor and earthly blessing) come to you in abundance…" (2 Corinthians 9:8 AMPC).
"This is what God desires for you. Psalm 5:12 says, 'For thou, LORD, wilt bless the righteous; with favor wilt thou compass him as with a shield," concluded Pastor Chris.
And so, throughout this year, remember these wise words from Pastor Chris and be conscious that you are blessed and highly favored everywhere and every time.