Quotes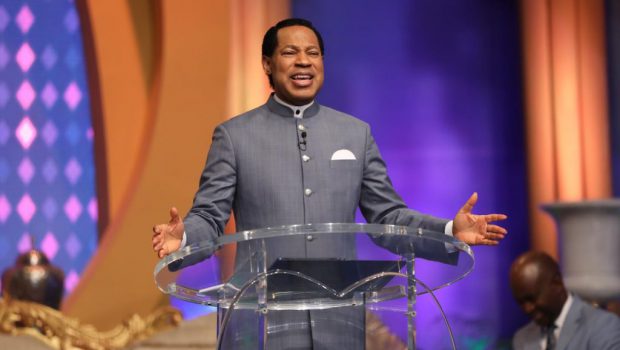 Published on April 25th, 2023 | by Alberto Krinsky
0
Pastor Chris: "Whatever you can imagine, you can accomplish"
Pastor Chris Oyakhilome recently shared his thoughts on this specific Bible verse:
"A good man out of the good treasure of the heart bringeth good things: and an evil man out of the evil treasure bringeth forth evil things." (Matthew 12:35-36).
According to Pastor Chris Oyakhilome, the power to envision is a gift that all people possess from God, and everyone needs to understand the influence this gift has on them and how it can change their life.
"The power to imagine is a talent that God has given every person. And you must comprehend the significance of this gift and how it might influence your life," the pastor said.
He emphasized that even if your life is already fulfilling, you may still create an even more excellent one. Knowing how to exercise your creative faculties is the first step, he explained.
"Whatever you can imagine, you can accomplish. And eventually, the sum of your imagination, whether positive or negative, determines the quality of your life and personality," Pastor Chris Oyakhilome added.
Pastor Chris: "God lives in you"
According to Pastor Chris Oyakhilome, God wants to give you such extraordinary visions that you naturally would not live on the ordinary human plane. Still, He needs you to be willing to use your imagination so that you can receive whatever He reveals. God wants you to use your imagination even in prayer because He always gives you ideas.
"For instance, you would need to use your creative thinking skills if you were managing a small shop and wanted to increase the reach of the enterprise. Even though your current business is run out of only one room, possibly even in your basement, God can help you see a chain of enterprises as you pray," the pastor said and added:
"You could be thinking, 'Lord, is this even possible?' He would respond, 'Yes, it is conceivable; that is why I made you see it and showed it to you.' 'What if I do not see anything while I pray?' Is a possible question. In any event, you already possess the ability to create; you are free to conjure whatever you like."
He went on to explain that some people have the misconception that they cannot create for themselves what they desire, and they believe visions should only come from God. However, Pastor Chris Oyakhilome emphasized that God lives within you.
According to him, you can therefore imagine and hold anything you want while creating it from within. When you pray, you need to use your creative imagination to keep the things you are asking for in mind.