Quotes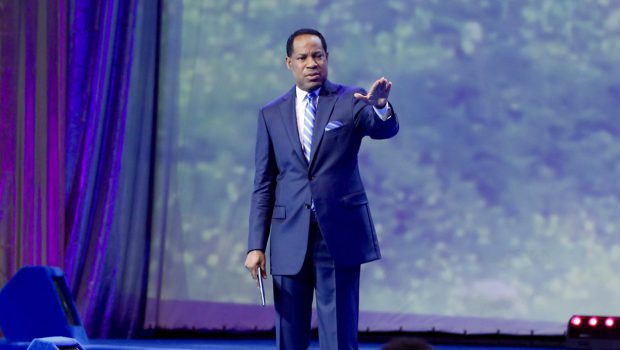 Published on April 17th, 2023 | by Alberto Krinsky
0
Pastor Chris: "The Lord is already inside of you"
Believers should never forget to keep up with Pastor Chris Oyakhilome and daily affirmations so that they will witness more holy miracles.
The pastor once began an affirmation by quoting John 14:10, which says: "Do you not believe that I am in the Father and the Father in me? The words that I speak to you, I do not speak on my authority, but the Father who dwells in me does the works."
In their ignorance, some Christians sing songs like "Draw me nearer to you, O Lord." Others worry their prayers will not reach Heaven, believing God lives far above them, according to Pastor Chris Oyakhilome.
Therefore, the man of God explained that people do not need their prayers to reach the sky or draw closer to the Lord because He is already inside of them.
"Ask yourself, 'How much nearer can I get to someone right inside me?' Do you get it now? The God you pray to is right inside you, where you are, under the ceiling," the pastor explained.
"Christianity is Christ in you, not Christ with or among you, but in you. There is a distinct difference," Pastor Chris Oyakhilome added.
Pastor Chris: "You need to practice and train yourself to have the consciousness of the indwelling Christ"
Pastor Chris Oyakhilome went on to explain that when people realize that this great God, in all His wonder and power, truly lives in them, it will change the way they think and how they live. They will have a completely different perspective on life.
That is why you need to practice and train yourself to have the consciousness of the indwelling Christ, according to the pastor.
"Have the mentality of Jesus. When He was on earth, He lived in union with the Father and was constantly mindful of the indwelling presence of the Father," the pastor said.
Pastor Chris Oyakhilome then mentioned a quote from 1 Corinthians 6:17, which describes believers' unbreakable bond with Jesus. It says, "But he who is joined to the Lord is one spirit with Him."
For this reason, people can walk in union with Him and enjoy rich fellowship with Him. It is unnecessary to try to reach out to Him, crying out as if He were far away, the pastor said.