Events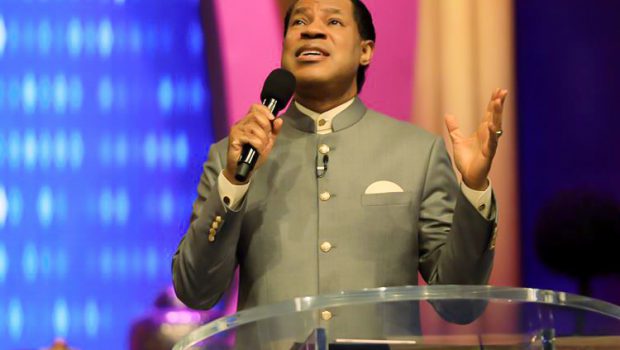 Published on August 30th, 2023 | by Alberto Krinsky
0
Pastor Chris Presents: September Global Communion Service
The September Global Communion Service with Pastor Chris Oyakhilome is set to take place this Sunday. Last month, the pastor declared August to be the Month of Dominion.
Our beloved Man of God and the founder of Christ Embassy, Pastor Chris Oyakhilome, will be hosting this remarkable event.
The service is scheduled for September 3rd, 2023, at 3 pm GMT+1, and it promises to bring guidance, inspiration, and transformative blessings to all attendees.
You can tune in to the event's live broadcast on various platforms, including LoveWorld Networks, the LoveWorld News TV channel on CeFlix, and the LoveWorld News SuperUser Live Story on KingsChat, among others.
While the LoveWorld community anticipates Pastor Chris Oyakhilome's revelation of September's theme, it is an opportunity to highlight the remarkable achievements of previous months.
"The more powerful your enemies are, the more you should realize it's an indication of your growth." He stated.
Pastor Chris: "The grace of God is at work in your life"
September was officially designated as the Month of Meditation & Declaration in the previous year. This exceptional theme was powerfully introduced during the September Global Communion Service guided by Pastor Chris Oyakhilome.
During the service, Pastor Chris explained what Christ Embassy members should expect this month:
"This month is the Month of Meditation and Declaration. You are about to declare something. Are you hearing me? The level of meditation has moved forward. You are about to declare something. Through that meditation, something is going to happen in your home, in your life, in your body, in your school, in your spirit. Something is going to happen in your city, in your nation. Something is going to happen, and you will bring it forth by the power of the Holy Ghost. Hallelujah!"
Pastor Chris also mentioned the necessity of fasting this month:
"The grace of God is at work in your life. It's your month, and you will effect changes. And any day in the month that the Spirit of God tells you: "Fast! Go ahead and fast" because sometimes you will need to fast to meditate. And you will need to fast to contemplate and bring it to the level where you can speak. When you fast like that, you're speaking and speaking. That's still meditation, but this is the higher level of meditation where you are talking out. And the Lord will put words in your heart, and before long, these words will come to your mouth."
"Throughout this month, walk in boldness, walk in glory, walk in victory!"
At the recent Global Communion Service held in August, the founder of LoveWorld guided believers in three vital methods for practicing dominion.
Quoting from James 5:16, he encouraged believers to practice dominion through prayer.
Additionally, he instructed them to assert dominion through faith proclamations, as found in Hebrews 13:5-6.
Lastly, he emphasized the importance of exercising dominion through prophecy, referencing 1 Timothy 1:18.
In the words of Pastor Chris: "Exercise dominion through prayer, faith proclamations, and prophecy."