Quotes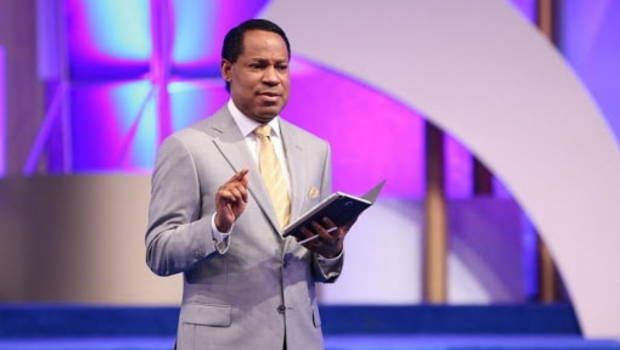 Published on July 27th, 2023 | by Alberto Krinsky
0
Pastor Chris Oyakhilome's Must-Read Books Inspiring Teachings
Pastor Chris Oyakhilome, the man behind Christ's Embassy, is one of Nigeria's most respected and influential religious leaders. Known for his inspirational and powerful teachings within the Christian faith, he serves as a teacher, healing minister, pastor, television host, and best-selling author.
Recommended Books by Pastor Chris
Pastor Chris has authored 30+ books, including the acclaimed "Rhapsody of Realities," a top daily devotional available in numerous languages, which has touched the lives of millions worldwide.
Here are five recommended books by Pastor Chris that you cannot miss out on.
"Gates of Zion"
In "Gates of Zion," Pastor Chris Oyakhilome takes you on a unique journey. He compares rebuilding Jerusalem's walls to how God builds his Church.
As you read this book, you will experience the greatness of God and learn how to reflect his greatness in your life too. 
Pastor Chris shares valuable insights to help you understand God's plan for your spiritual growth and how to live according to his purpose. It's a book full of wisdom and inspiration.
"Your Rights in Christ"
In "Your Rights in Christ," Pastor Chris Oyakhilome reveals the powerful impact of Christ's redemption on your life. This book explains that you have been granted freedom and the ability to choose through his sacrifice. It explores your legal rights as a believer, empowering you to take control of your journey. 
Pastor Chris guides you in understanding these rights' significance, benefits, and practical application in your daily Christian walk. 
This edition ensures that these vital truths become more accessible and applicable daily.
"None of These Diseases"
In "None of These Diseases," Pastor Chris Oyakhilome reminds us that God wants us to be healthy and successful in every way: body, mind, and spirit. No matter what difficulties you may be facing, this book has a special message for you. 
If you're sick and feeling hopeless, the powerful truths in this book will light your faith and inspire you to get up, be healed, and walk the path of wellness.
"How To Make Your Faith Work"
In "How to Make Your Faith Work," Pastor Chris Oyakhilome talks about an essential missing piece in the message of faith for Christians.
This book teaches you not only how to get faith but also how to use it in your life. By applying your faith, you can live a successful, healthy, and prosperous life, just as God wants. 
You'll learn about having the right attitude in prayer, different levels of faith, and how to strengthen your faith in God.
"Now That You Are Born Again"
"Now That You Are Born Again" by Pastor Chris Oyakhilome is a best-selling book that answers the question, "What's next?" for new Christians.
It shares essential truths about the Christian faith, helping you build a solid and happy life with Jesus. The book gives helpful advice and shows you the right path as you start your new life with Christ.
It teaches you how to grow closer to God and live with purpose. This book is perfect if you want to understand more about your faith and become a better Christian. It is like a friendly guide on your spiritual journey.