Quotes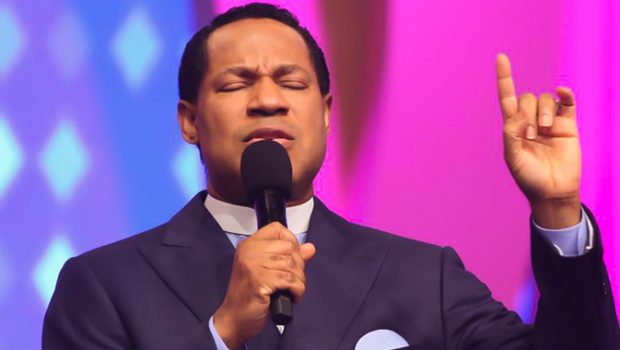 Published on June 22nd, 2023 | by Alberto Krinsky
0
Pastor Chris Oyakhilome: "You should accept only what comes from God"
Once again, Pastor Chris Oyakhilome quoted from the scriptures to make a valid point for all believers. It says:
"…A man can receive nothing, except it be given him from heaven," (John 3:27).
The man of God explained here that so many around the world today did not seem to have any problem with their health until they went for a check-up.
Once the doctor said they had diabetes, that information immediately changed their lives; their suffering began. They were in good health until they got the reports from the doctor.
"As you can see, the medical data tells the fact, but God tells the truth – It is the Word of God that counts," Pastor Chris clarified.
He added, "The truth God wants you to know about your health is, if Christ be in you, though your body may be ravaged by sickness or disease, it is the Holy Spirit, who perambulates your body, inundates it with divine life, ridding you of every infirmity."
The esteemed Pastor emphasized the importance of understanding who you are. He said, "You are born of God and a new creation in Christ!"
"The life in you is the very life of God; it is not the kind that gets sick; it is called 'the imperishable life'; it is incorruptible," stated the man of God.
"You are as righteous as Jesus is righteous since He is your righteousness", said Pastor Chris
The man of God continued by saying that even if you were born with a blood or heart condition, it all can pass away.
That is because the Bible says, "…if any man be in Christ, he is a new creature: old things are passed away; behold, all things are become new. And all things are of God…" (2 Corinthians 5:17-18).
Pastor Chris then went on to mention another quote: "The old life or nature that could be sick has been supplanted by the life of God. Moreover, the Bible says, "…Himself took our infirmities and bore our sicknesses" (Matthew 8:17).
"Jesus did that! He already took all sicknesses and infirmities away from you; therefore, enjoy all the divine health that you deserve," proclaimed the man of God.
"Do not say you have diabetes; you can not have it, because it is not from God. As a new creation, everything in you, everything about your life, is new, and from God," added Pastor Chris.
Eventually, he explains that a man can receive nothing, except it is given to him from heaven. Sickness, disease, failure, lack, and weakness are not from God; they do not come from heaven; so, do not accept them.
The things that are from God are pure, perfect, and of divine wisdom. If it hurts, binds, or has darkness in it, it is not from God.
Therefore, in the name of Jesus, reject any of those negative and sickly things in your life. The only thing you should accept and endorse in your life is what is consistent with the Gospel provisions and the perfect will of God.