Events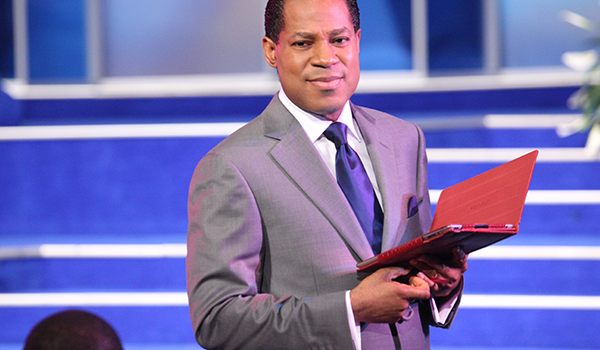 Published on July 20th, 2023 | by Alberto Krinsky
0
Pastor Chris is back with Healing Streams! Get ready for miracles
Pastor Chris Oyakhilome, the visionary leader and founder of LoveWorld Incorporated, is leading the Healing Streams online program. In this worldwide event, millions of believers gather virtually to experience God's love, grace, and miraculous healing.
Through his remarkable healing ministry, Pastor Chris brings the transformative power of divine healing to individuals suffering from various illnesses and pains.
Join Pastor Chris Oyakhilome for the life-changing Healing Streams Live Healing Services, from July 28th to 30th at 3 PM (GMT+1).
Registration for Healing Streams Live Healing Services is open now on the official website. Don't miss the live broadcast on LoveWorld Networks.
Pastor Chris: "Pray for the nations"
Pastor Chris has said in the past: "Divine healing is one of the beginning stages of a greater life. Healing is wonderful, but there is a greater life than healing. God does not want you to live in the realm of getting healed from one sickness or the other every now and then. He wants you to come to a place of victory, where you understand divine health, which is greater than divine healing."
"Healing is for the whole world. But when you are in Christ Jesus, what He gives you is divine health," the pastor explained at past Healing Streams Live Healing Services.
"Be the reason for someone else's miracle. Join forces to take healing everywhere," he added.
Testimonies of Healing Streams with Pastor Chris
We have witnessed many extraordinary healing sessions in the Healing Streams Live Healing Services program. These miraculous testimonies demonstrate the impact of Christ Embassy.
Rollings Nwaudoh Ugbari from Nigeria experienced chronic ulcer symptoms with persistent chest pain after eating food. The pain persisted despite trying various medical treatments until he participated in the Healing Streams program in March 2022. 
Pastor Chris prayed for viewers during the event, and Rollings' case was mentioned multiple times. After receiving the pastor's prayers, Rollings noticed an immediate improvement, and the pain in his chest disappeared. 
Rollings expresses gratitude to God for using the Christ Embassy founder as an instrument of healing. "Praise God for using Pastor Chris to heal me from chronic ulcer."
"I would like to thank Pastor Chris for the Healing Streams Programs"
Boikanyo Gobuamang from Botswana had been suffering from pain under her left breast for almost two years. She had tried various remedies like using a hot water bottle and ointments, but nothing seemed to work.
However, witnessing others receive healing during the July 2021 Healing Streams inspired her to register for the October 2021 session.
During the Healing Streams session with Pastor Chris, he instructed the viewers to touch the areas where they felt pain. Boikanyo followed this guidance and touched under her left breast.
As Pastor Chris prayed for the participants, an instant miracle occurred – the pain disappeared completely.
"Praise the Lord! I got healed of a heart condition"
Vimbainashe Makwangudze from Zimbabwe had been suffering from a heart condition. By participating in the healing services, she experienced divine intervention, resulting in a remarkable improvement in her heart's function. Medical scans further confirmed the healing.
This testimony is a powerful example of the healing experiences that millions have reported after participating in Pastor Chris's Healing Streams Live Healing Services.