Events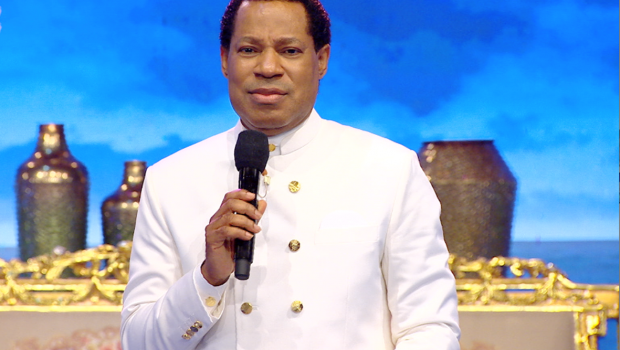 Published on July 9th, 2023 | by Alberto Krinsky
0
Pastor Chris' Healing Streams: Read testimonies of former participants
Very soon, people all over the world can witness the miraculous power of healing and transformation at the Healing Streams Live Healing Services with Pastor Chris Oyakhilome.
The event will be aired from Friday, July 28th, until Sunday, July 30th, on all LoveWorld networks, such as CeFlix. Make sure to register on the Healing Streams' website.
Through the anointed teachings and powerful prayers of Pastor Chris Oyakhilome, participants will witness the divine manifestation of healing powers in their bodies, minds and spirits.
Whether you are seeking physical healing, emotional restoration or spiritual rejuvenation, the Healing Streams Live Healing Services is designed to release the extraordinary healing grace of God into your life.
Woman healed after putting picture on magazine
Pastor Chris Oyakhilome has held multiple Healing Streams Live Healing Services sessions in the past. Every time, testimonies of healings are published in the days after the event.
On June 6th, 2022, Amaka Ifediora was found lifeless by her husband in her home. All of that was surprising since she was fully healthy before that incident.
Her sister, Chioma Ifediora, was contacted and requested that Amaka be rushed to the hospital. After receiving the Healing to the Nations Magazine during one of the Spread Faith campaigns, Chioma Ifediora placed a picture of Amaka on the magazine.
"I came in contact with the Healing to the Nations Magazine in my church during the Spread Faith campaign. I have received several copies of this magazine. Once I have read it, faith has stirred up in my heart. It was the spirit of God that prompted me on what to do," she explained.
"The spirit of God told me to take her picture and place it on the Healing to the Nations Magazine. I did just that and started praying along with my sister," she added.
While praying, Chioma Ifediora received the good news that Amaka Ifediora had woken up.
65-year-old healed from pain by Pastor Chris
Due to an awful fall, life was unbearable for 65-year-old Qufengquin as she endured the pain of meniscus detachment and ligament rupture, which started in 2019.
The doctors recommended surgery, but she could not afford it. She used a waist protection strap to help manage her deteriorating condition.
At that time, Qufengquin longed for a miracle to help save her from the insufferable pain.
It was then that she stumbled upon the March 2023 edition of the Healing Streams Live Healing Services with Pastor Chris Oyakhilome and excitedly registered to participate.
At the service, Pastor Chris Oyakhilome called out her name and ministered health, strength and protection to her body.
"You are healed in the name of Jesus. That devil of infirmity is gone from you and is gone out of your house. In the name of Jesus, you are free," he proclaimed.
It was from that moment that Qufengquin was energized and revitalized. Her pain went away and never came back.